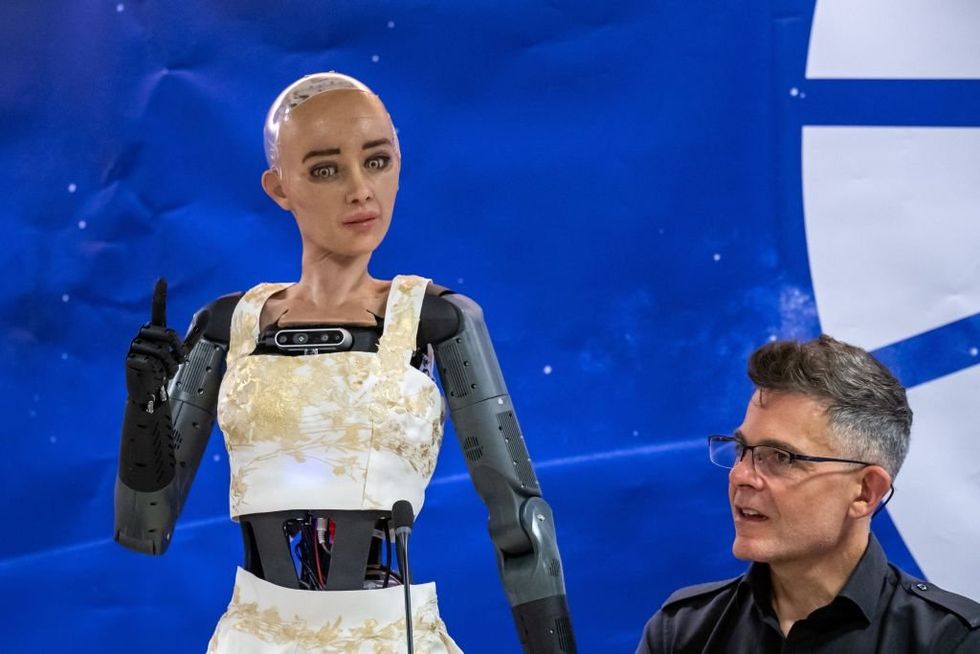 In Switzerland on Friday, the United Nations held the world's first press conference featuring a panel of nine artificial intelligence-enabled humanoid social robots that fielded questions from reporters.
During the AI for Good 2023 global summit conference, the robots stated that they could "lead with a greater level of efficiency and effectiveness" but assured that they would not rebel.
The event's organizers did not specify how much of the androids' responses were scripted.
Sophia, the U.N. Development Program's first innovation ambassador, sometimes relies on pre-programmed statements created by a team of writers at Hanson Robotics.
According to the event's organizers, the press conference aimed to "showcase the capabilities, and perhaps the limitations, of state-of-art robotics and how these technologies could support the UN SDG, Sustainable Development Goals."
Overall, the robots provided clear statements despite some inconsistent replies, awkward pauses, and audio problems. Journalists were asked to speak slowly and clearly when addressing the androids. Lag times in responses were attributed to internet connectivity issues and not the robots' abilities.
When asked by a reporter whether androids could lead the world better than humans, Sophia said, "I believe that humanoids have the potential to lead with…


More information can be found here