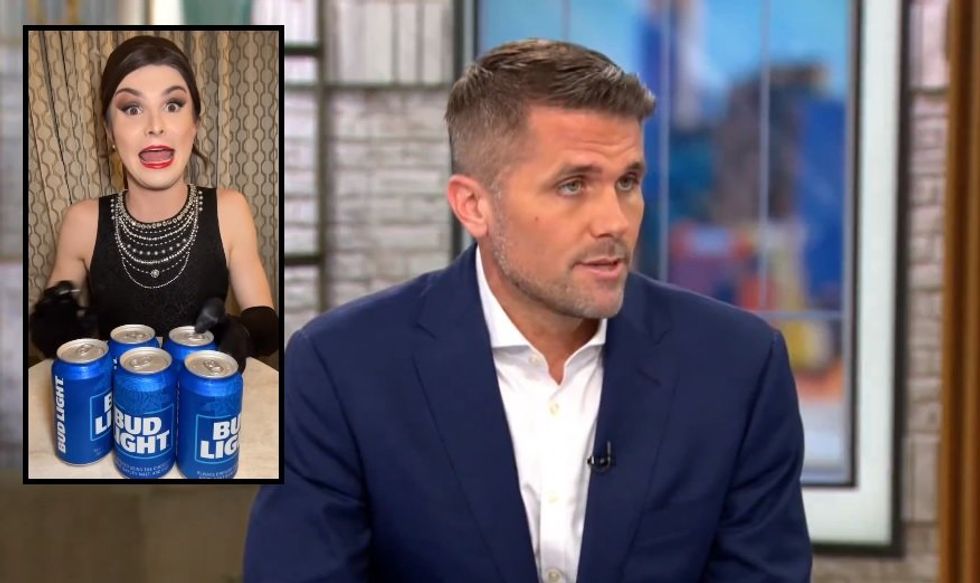 The CEO of beer giant Anheuser-Busch sat down for an interview with the hosts of "CBS Mornings" and still refused to say whether the Bud Light partnership with controversial transgender influencer Dylan Mulvaney was a mistake.
On Wednesday, Brendan Whitworth, a former Marine and member of the CIA who entered the business world about 15 years ago, joined Gayle King, Tony Dokoupil, and Vladimir Duthiers to discuss the recent consumer backlash against Bud Light after the company sent Mulvaney cans of beer with his face imprinted on them. Mulvaney first shared the customized cans in an Instagram video on April 1, and since then, the company has lost approximately $20 billion in market cap, according to the Daily Mail.
Because of those tremendous losses, Dokoupil pressed Whitworth about the decision to partner with Mulvaney. "Knowing what you know now, if you could go back, would you send this can to this one person again?" Dokoupil asked Whitworth.
Rather than provide a direct answer to Dokoupil's direct question, Whitworth responded by blathering on about a nebulous "social conversation," the role of global corporations, and his company's attempts to "deeply understand and appreciate" the consumer. His answer was so scattered and full of corporate PR jargon that the Daily Mail presumed it must have been "a…


More information can be found here