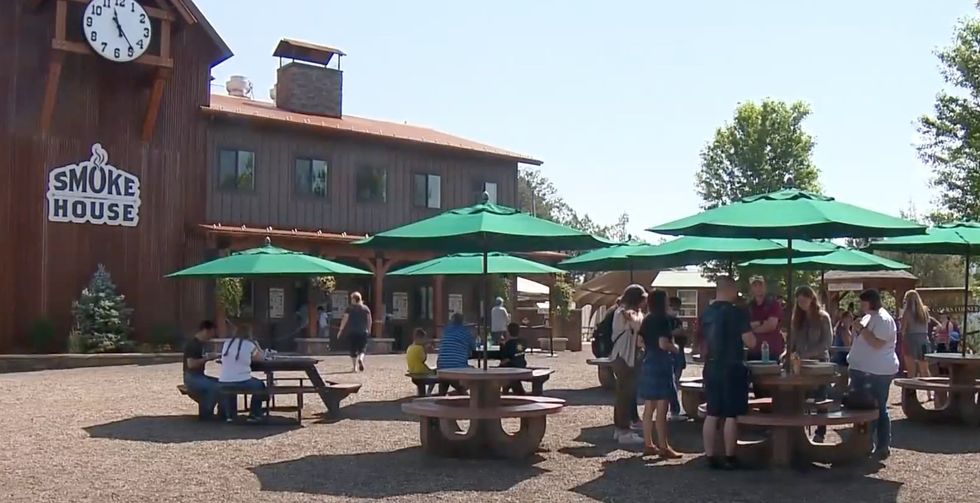 A young man was found dead inside of a women's restroom of an adventure theme park in Utah, and police believe that he killed himself.
The Garfield County Sheriff's Office said in a news release that employees of the Glenwood Caverns Adventure Park found the dead body before the business was scheduled to open on Saturday.
The 22-year-old was wearing tactical clothing, including a helmet, and was carrying a rifle, a handgun, fake grenades, and pipe-bombs, both real and fake. Police said that the guns were either ghost guns or homemade and that he wore patches that made him appear to be a part of law enforcement.
The unidentified man entered the park illegally after employees had left. Police said he had written a note that read, "I am not a killer, I just wanted to get into the caves."
The Grand Junction Bomb Squad searched the theme park "in a slow and methodical manner" to deactivate the bombs he left behind.
Officials also searched the man's home after they found one of the explosives in his vehicle.
"Given the preparation, given the amount of weapons and ordinance he had it almost seemed very highly likely he intended to use those against the community. He chose not to," said Garfield County Sheriff Lou Vallario.
The Garfield County coroner is investigating his manner of death as a suicide.


More information can be found here