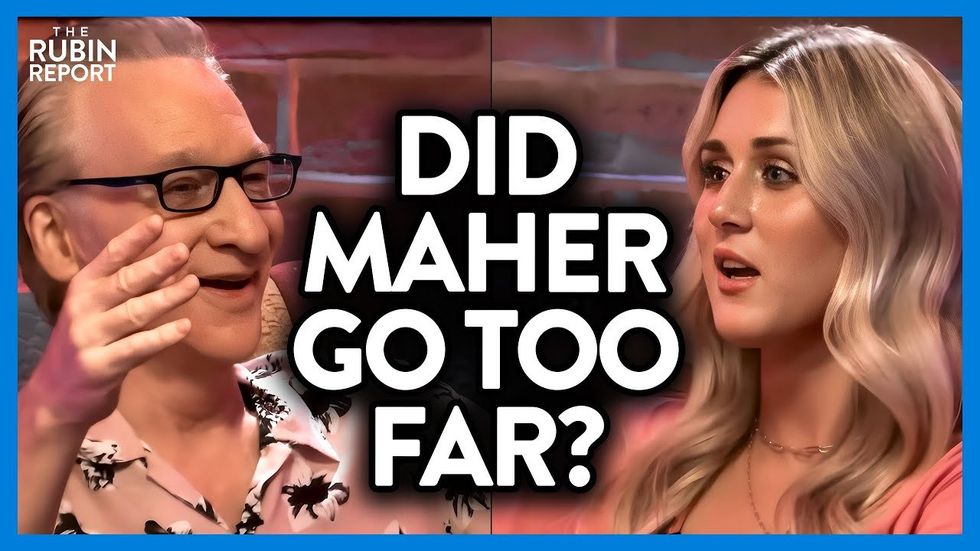 Riley Gaines is known as something of a heroine, at least from the perspective of conservatives, for her courageous fight against male participation in female sports.
Gaines has been at war against trans swimmer Lia Thomas since 2022, when Thomas tied Gaines for fifth place in the women's 200-meter freestyle final at the NCAA championships and was given a trophy while Gaines went home empty-handed.
Gaines recently met with Bill Maher to discuss the situation, but let's just say their conversation took an odd and rather uncomfortable turn.
"How big is her cock? You've seen her cock, right?" Bill asks.
Although Gaines attempts to make light of conversation by saying, "We all did," Bill won't let the subject go.
"What kind of a cock is it? Describe her cock," Bill presses.
"First of all, this is a 6'4 man, right?" says Gaines, trying to keep the conversation respectful.
"Well, a trans woman," interjects Bill, adding, "She does go through life as a woman, correct?"
"I'll be frank here — I don't use she/her pronouns when referring to Thomas, and I call it a male," Gaines boldly states.
"I think even using the term 'trans woman' is giving Thomas some of our language as women, and … I do not believe trans women are women," she continues.
*Insert applause*
Our hat is off to…


More information can be found here