Secretary of State Antony Blinken confirmed that "several Americans" remain detained by the Taliban in Afghanistan after the Biden administration's withdrawal from the country in the summer of 2021.
Blinken's comments came during an exchange with Rep. Joe Wilson, R-S.C., during a House Foreign Affairs Committee hearing on Thursday to examine the "State of American Diplomacy in 2023: Growing Conflicts, Budget Challenges, and Great Power Competition."
"There are several Americans who are being detained by the Taliban. We are working to secure their freedom. The families have asked that we protect their identities and don't speak publicly to their cases," Blinken responded when asked by Wilson how many Americans remain in the war-torn country.
"Those are being detained. How many other Americans are there?" Wilson asked.
FIRST HOUSE HEARING ON BIDEN ADMIN'S AFGHANISTAN WITHDRAWAL TO DISSECT 'STUNNING FAILURE' OF LEADERSHIP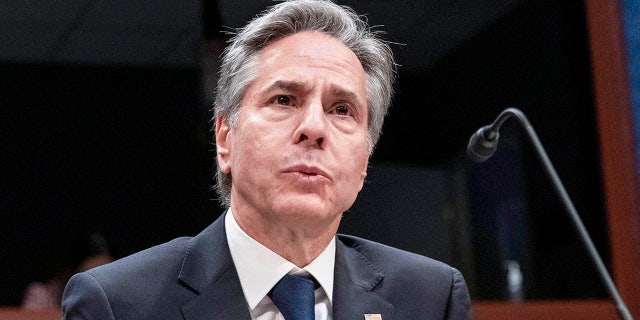 "As we speak, American citizens who identified themselves to us who are in Afghanistan — some of whom have been…