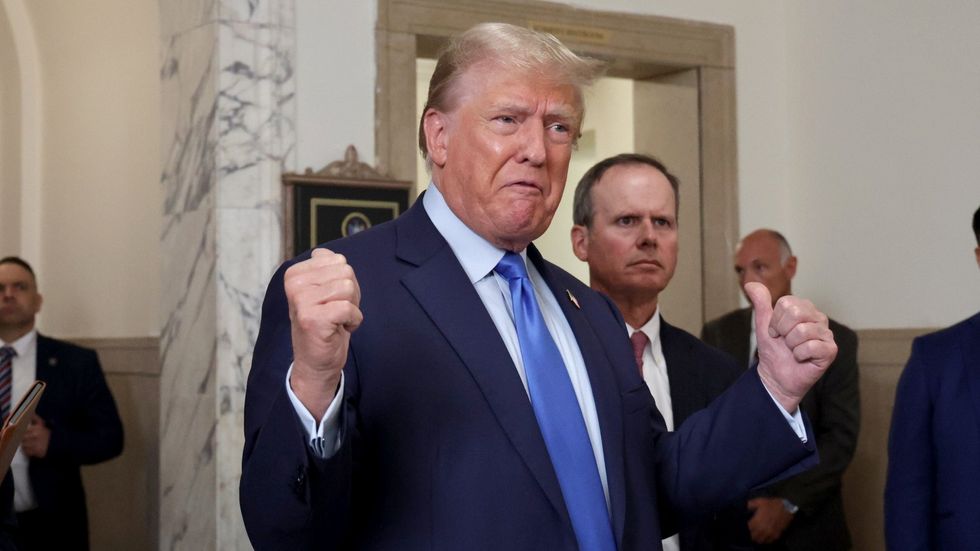 Former President Donald Trump won a petition to stall an order that would have prevented any of his businesses from operating in the state of New York.
The civil lawsuit was filed by New York Attorney General Letitia James against Trump and his sons and accuses them of committing fraud in their real estate business dealings for more than a decade. New York state Supreme Court Judge Arthur Engoron issued the order to dissolve all business certificates held by the Trump Organization after finding that they had committed fraud.
On Friday, that order was lifted.
"We thank the Appellate Division for staying the NY Attorney General's and Judge Engoron's overzealous attempt to cancel our New York business certificates," said Eric Trump in a statement on social media.
"Judge Engoron's order erroneously sought to adjudicate the rights of non-party business entities that employ nearly 1,000 hard-working New Yorkers, have never been accused of any wrongdoing and, were never given their day in court – in clear violation of their fundamental Constitutional rights and Due Process," the statement continued. "We will continue to vigorously defend our company and our incredible employees from this politically-motivated persecution."
Trump's attorneys called the punishment a "corporate death penalty" in court papers…


More information can be found here