Behind the rolls of razor wire in a defunct adult prison, known as Don Dale youth detention centre, sits a teenage boy with profound cognitive disability.
The 17-year-old has served concurrent sentences in the Darwin detention centre while his complex behaviours have escalated into fights with other boys and guards.
Diagnosed with foetal alcohol spectrum disorder (FASD), a condition that can affect physical, emotional and cognitive development, the boy was initially remanded to Don Dale at 13.
He is one of 15 children with a diagnosed disability in the territory's detention centres, according to data from the Department of Territory Families, Housing and Communities.
Advocates say there are many more in detention with undiagnosed conditions, which are made worse by lack of appropriate treatment and inadequate staffing.
Nicole Hucks, the Northern Territory acting children's commissioner, says environments such as Don Dale are terrible for children with FASD.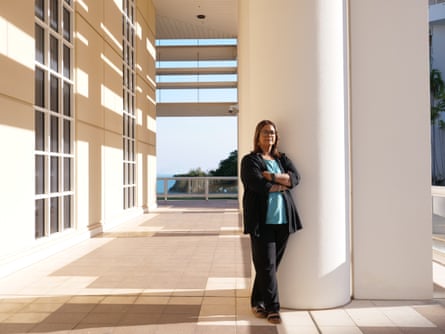 "We have most definitely got children and youth in detention here in the Northern Territory undiagnosed," she says. "And whether diagnosed or undiagnosed, their behaviours and trauma are exacerbated by the environment."
The Larrakia, Wadjigan and Eastern Arrernte woman says…


More information can be found here