Four people have been confirmed dead following an explosion Friday at a Pennsylvania chocolate factory, and three remain unaccounted for.
Firefighters responded to R.M. Palmer Company in Berks County, Pennsylvania, at approximately 5 p.m. on Friday, March 24, after reports of an explosion and a multi-alarm fire. 
The blast caused significant destruction, leveling R.M. Palmer's Building 2 and causing damage to Building 1. Investigators are still working to determine what caused the blast, according to FOX 29. 
Three people are still missing after officials say a fourth person was found dead at the site of the explosion early Sunday morning. 
EXPLOSION AT R.M. PALMER CHOCOLATE FACTORY IN PENNSYLVANIA LEAVES 3 DEAD, COMPANY OFFERS CONDOLENCES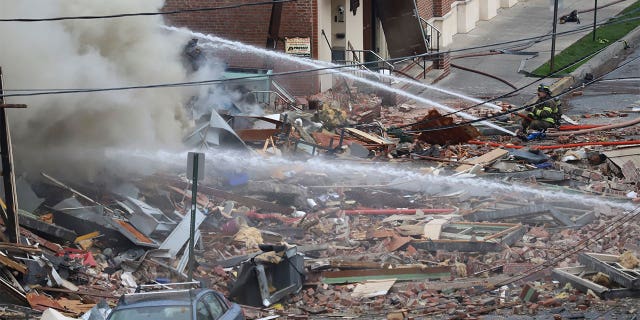 On Saturday morning, officials said there was "a sign of hope" after one person was found alive among the rubble of the deadly blast.
A UGI Utilities spokesman said crews were brought in after damage from the blast led to the release of gas that was helping to feed the fire.
"We did not receive any calls regarding a…