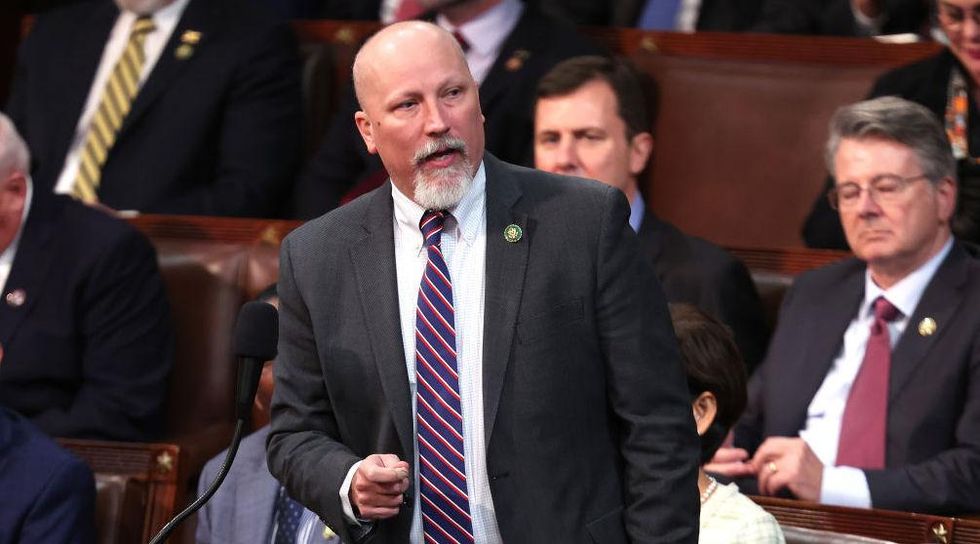 Ted Lieu (far-left) offered surprising praises for a House Republican on Wednesday.
Lieu, a Democrat from Hawaii, commended Rep. Chip Roy (R-Texas) for stAnding on his principles — talking the talk and Take the walk.
"I don't think you should agree [Roy] Most issues. But I believe he believes what he says," Lieu stated. "I respect that much more than Republicans like," Lieu said. [Kevin McCarthy] And [Elise Stefanik] Who will say anything for power?"
Roy is leading the campaign against Rep. Kevin McCarthy's bid for House speaker. On Wednesday afternoon, McCarthy had lost five consecutive votes for the speakership.
McCarthy's bid is being blocked in part by 20 Republican lawmakers. They believe McCarthy being elected House speaker will help to maintain the status quo.
"What I'm not going do is blindly follow the lead of the swamp. Roy stated Tuesday on Fox News that Roy was not sent by my constituents to do this. "Is anyone listening to this really happy with…


More information can be found here