House Republicans on Friday advanced legislation that would cut FBI funding by $1 billion and rein in what the GOP says is the over-politicization of the bureau.
In a party-line vote, a House Appropriations subcommittee approved the Commerce, Justice, Science and Related Agencies funding bill for 2024. The legislation goes further than the spending deal reached by House Speaker Kevin McCarthy, R-Calif., and President Biden by steering overall funding levels to those seen in 2022 rather than 2023.
For the FBI, that means a significant 9% cut in funding. The bill chops discretionary funding for the bureau from $11.3 billion in the current fiscal year to $10.3 billion.
FBI IS 'ABSOLUTELY NOT' PROTECTING THE BIDENS, WRAY TESTIFIES IN HEATED HOUSE JUDICIARY HEARING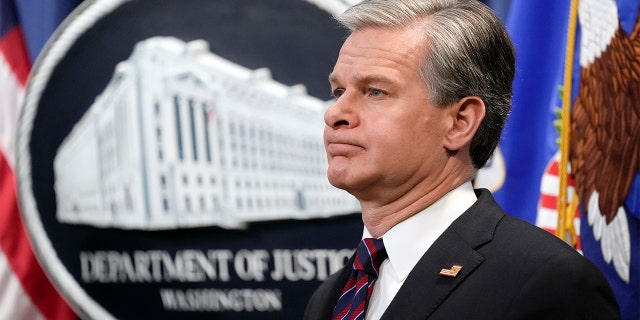 The big chunk of that cut is a $400 million reduction to FBI salaries and expenses. But the bill also imposes new spending limitations on the bureau, which has been a focus of complaints from Republicans who say the FBI has failed to pursue charges against Hunter Biden while it has…