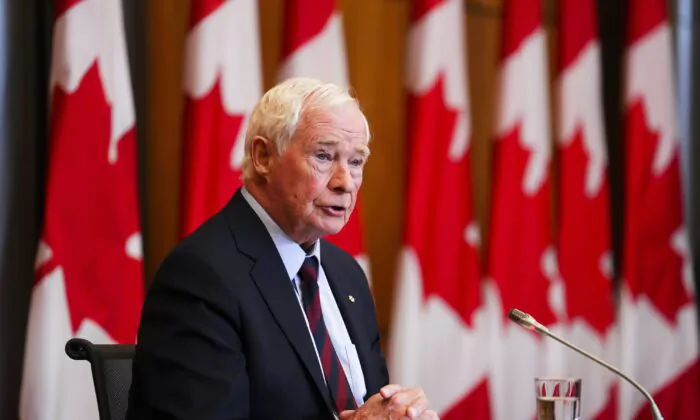 David Johnston, Independent Special Rapporteur on Foreign Interference, presents his first report in Ottawa on May 23, 2023. (Sean Kilpatrick/The Canadian Press)
Special rapporteur on foreign interference David Johnston says a public inquiry can't be held since the classified information informing the matter cannot be revealed publicly.
The former governor general filed his first report on foreign interference on May 23.
"A public inquiry examining the leaked materials could not be undertaken in public given the sensitivity of the intelligence," he said in a press conference in Ottawa.
Johnston was appointed special rapporteur on March 15 by Prime Minister Justin Trudeau, who was under pressure to announce an inquiry in light of multiple national security leaks in the media.
Trudeau said that Johnston would decide whether a public inquiry was needed and that he would heed his recommendation.
More details to come.


More information can be found here