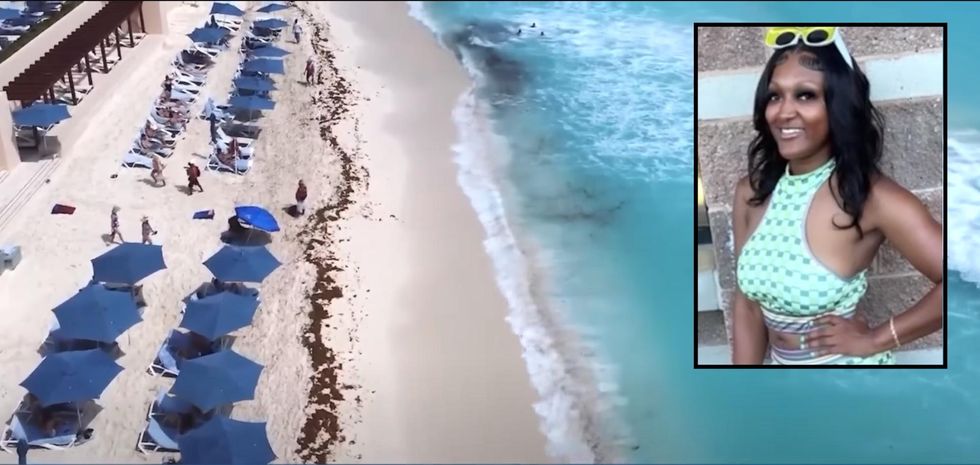 A North Carolina woman died while vacationing in Mexico. A video posted on social media contradicts the official story that she was poisoned by alcohol.
Shanquella Robinson, a Charlotte resident, traveled to Mexico to be with a friend to celebrate her birthday. However, something horribly went wrong. Cabo San Lucas was reached by the 25-year-old on Friday, 28 October. She was found dead the next morning.
Robinson's mother Salamondra Robinson
told WJZY-TV She received a panicked call Saturday night from her daughter's friends stating that she had been ill with alcohol poisoning and couldn't feel her pulse. According to reports, they told her that they would call a doctor.
Robinson died from alcohol poisoning, but she was found to have suffered fatal injuries to her neck and spinal cord.
Her mother stated that it took her two weeks and nearly $6,000 to send her daughter's remains home.
Initially, the U.S. State Department Mexico office stated that there was no clear evidence of foul play and concluded that there was no certainty that she had murdered.
This is when shocking footage was shared on social media.
The video is the key to everything
A video circulated via social media on Tuesday that showed Robinson being brutally beat by one her friends


More information can be found here