German police detained two Iranian men on Saturday night after they received a tip about an attack by U.S. security personnel. According to reports in German media and Munster police, the suspects were planning to attack. 
Munster police officials stated that the two men were being investigated for preparing "a serious attack of violence" with cyanide or ricin in order to "commit an Islamist motived attack." 
The men, aged 25 and 32, were taken into police custody in Castrop-Rauxel. This town is located in Western Germany just outside Dortmund.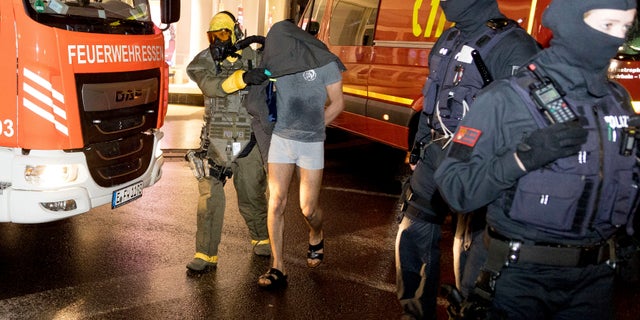 Ricin is a poison naturally found in castor bean, while cyanide can be deadly in many forms. 
US SOLDIER KILLED IN AL-SHABAB ATTACK IN KENYA IDENTIFIED
It was not immediately clear how extensive the plans of the suspects were. Police say that investigators in hazmat suits searched the home on Sunday but found no toxic substances.