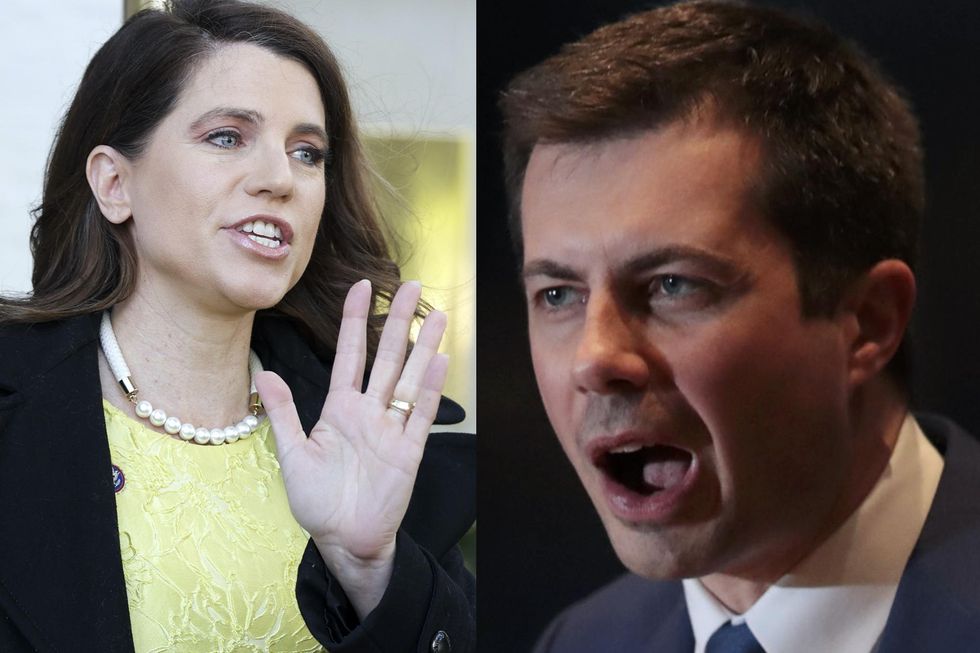 Nancy Mace, Republican of South Carolina, introduced legislation that would require Transportation Secretary Pete Buttigieg to fly commercial airlines until the Federal Aviation Association (and the Southwest Airlines fiasco) are solved.
"In six months Sec. Buttigieg flew private 20 times in the past six months. "So, until the issues regarding Southwest and the FAA have been resolved, he should and his crew be allowed to fly commercially just like any other American," stated a Mace's office press release.
Many airlines had to cancel flights because of inclement weather during the holiday season. Southwest, however, cancelled thousands of flights and angered many passengers.
Mace criticized Buttigieg's claim that the FAA was doing a good job.
"If according to Sec. Buttigieg, on MSNBC earlier today, the FAA systems are constantly being updated, and if they're so good, then why is he flying private all the time?" said Mace in the press release.
"Until we see the Southwest Airlines debacle investigated; until the FAA software glitches are fixed; and until we complete the FAA reauthorization later this year, the Secretary of Transportation should be required to fly commercial just like everyone else," she added.
Fox News claimed that the Department of…


More information can be found here