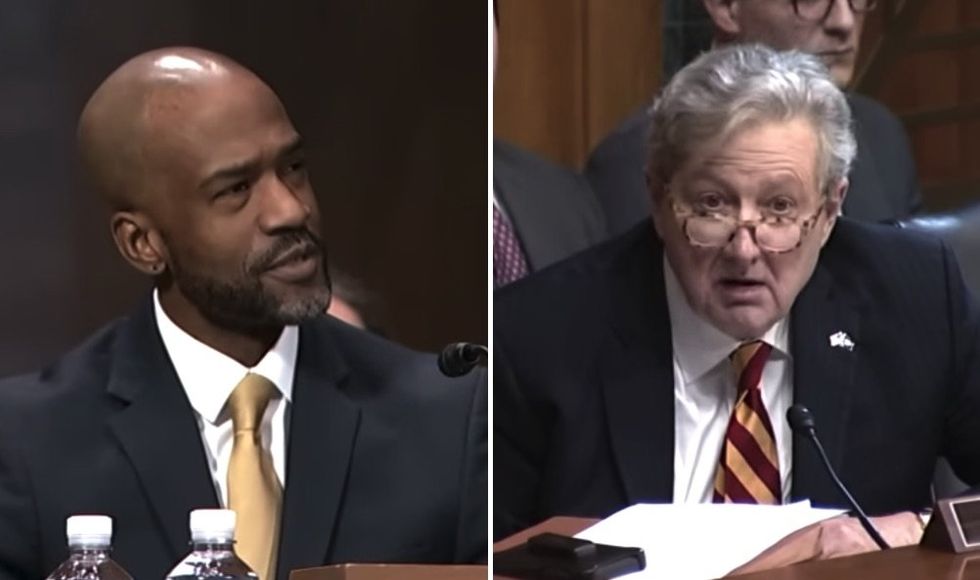 Sen. John Kennedy (R-La.) stumped yet another Biden judicial nominee on Wednesday with a basic legal question.
During a Senate Judiciary Committee hearing for several judicial nominations, including U.S. Magistrate Judge S. Kato Crews' nomination to serve as a U.S. district court judge, Kennedy asked Crews an elementary question about evidentiary discovery.
"Tell me how you analyze a Brady motion," Kennedy asked Crews.
In a Brady motion, a defendant compels prosecutors in a criminal case to turn over potentially exculpatory evidence, that is, evidence that would help prove the innocence of the defendant. The fundamental legal procedure was established in the landmark Supreme Court case Brady v. Maryland.
Despite serving as a federal magistrate judge, Crews was unable to answer the question.
"How I analyze a Brady motion? Senator, in my four and a half years on the bench, I don't believe I've had the occasion to address a Brady motion in my career," he said.
"Do you know what a Brady motion is?" Kennedy followed up.
"Senator, in my time on the bench, I've not had occasion to address that, and so it's not coming to mind at the moment what a Brady motion is," Crews clarified.
The Republican senator then asked Crews if he was aware of Brady v. Maryland. Crews confirmed that he was aware of the case, then said — quite…


More information can be found here