Georgia homeowner held an armed teenager gang member under gunpoint, until police arrived to arrest him on Wednesday night.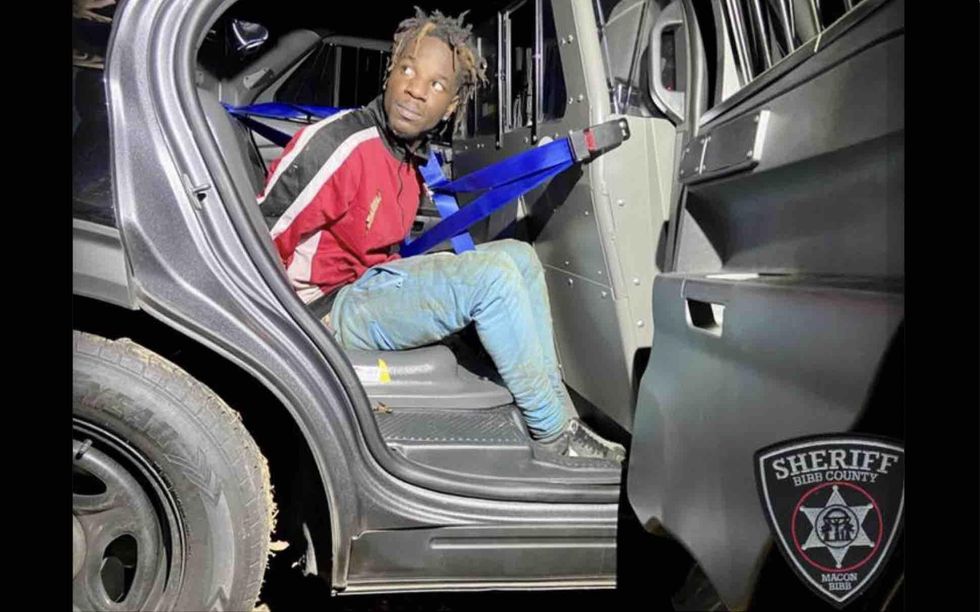 Image source: Bibb County Sheriff's Office
What about the details?
The 17-year-old male had a gun when he jumped out of a vehicle at Westside High School — which is in Macon — and ran away Wednesday, the Bibb County Sheriff's Office said.
An officer at Bibb County School Campus who was checking vehicles in the carpool lines saw the gun, authorities stated. Then, the teen ran away.
According to Macon Telegraph, Zyon Rahquez Hardwick was the suspect in Bibb county jail. Arrest warrants indicate the campus police officer saw Hardwick with a Bushmaster .223 rifle while sitting in a Toyota in the school's carpool-pickup line at about 2:25 p.m., the Telegraph added.
What's more, Hardwick is a "known and admitted" member of the "912 Crip/OTS" street gang, the paper reported, citing the warrants.
According to Bibb County School District spokesperson, the suspect ran with the gun in some woods near Heath Road campus. The school was then locked down.
A multiple-agency manhunt ensued, which included the Bibb County Sheriff's Office, the Southeast Regional Fugitive Task…


More information can be found here