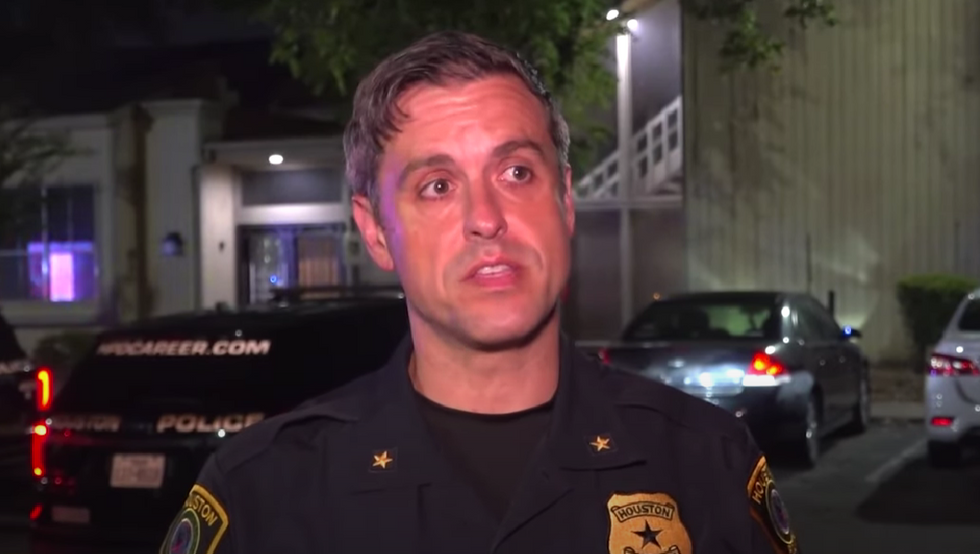 Editor's note: The headline of this article has been updated to clarify that no suspect has been convicted in the case and that the investigation is still ongoing.
A man was shot and killed after assaulting a 20-year-old pregnant woman in Houston. The authorities said they received a call about the incident just before 1:00 a.m. on Saturday at the Oakwood Gardens Condominiums.
Officers said they heard gunshots when they arrived on the scene, per KHOU. When the police arrived, some went to the back of the complex, while others made their way to the front.
The initial findings in the investigation suggest that a man kicked down the door of his pregnant girlfriend's home and began assaulting her before leaving the area.
The man then made his way to the front of the complex. The woman and one of her relatives apparently engaged with the man when they made it to the front of the complex. And that is when the relative allegedly shot and killed the boyfriend as a result of the encounter.
The police arrested the relative without incident.
Houston Police Department Commander Mike Collins was asked whether this incident might have been in self-defense, but he noted that it is not clear. He went on to say that the possibility of self-defense is going to be part of the investigation.
"Our homicide division will, of course,…


More information can be found here