Houston police identified a 20-year-old man on Monday as the suspect who terrorized an elderly woman in a brazen robbery outside of her home last month. 
Michael Coates is now wanted on charges of aggravated robbery of an elderly person. 
The robbery happened on the afternoon of Feb. 11, when Coates allegedly approached the 72-year-old woman as she walked into her garage in west Houston.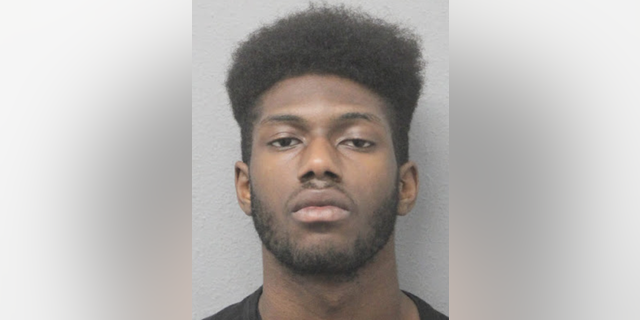 Video of the incident released by police shows Coates, who was dressed in black with his face covered, allegedly pointing a handgun at the victim and demanding her car keys. 
HOUSTON MAN ARRESTED FOR 'BANK JUGGING,' ROBBERY AS AUTHORITIES WARN OF NEW CRIME TREND
Her husband, who is 75 years old, rushed outside the front door as his wife started screaming, at which point Coates allegedly pointed the gun at him and repeated his demand for the car keys. 
They suspect then entered the couple's home and grabbed the keys for their BMW sedan before speeding off. The vehicle was located the next day near an apartment complex about six miles away from the couple's home. 
Detectives received a tip…