REVIEW: 'Colin Kaepernick: Change the Game' by Colin Kaepernick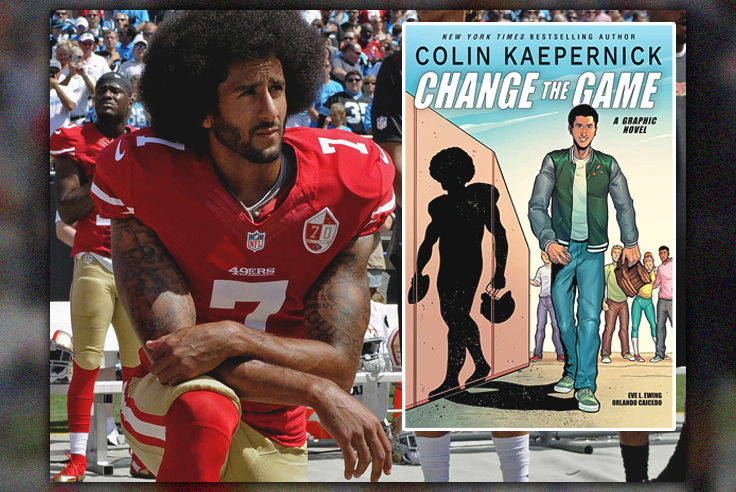 Teenagers are obnoxious brats who put their parents through hell. Most of us eventually grow up and realize there isn't a massive conspiracy to ruin our lives with petty injustices. Others grow up but never change because acting like an obnoxious brat besieged by petty injustices can be a lucrative and emotionally satisfying career path.
Colin Kaepernick falls into one of these categories. The former NFL quarterback, best known for kneeling in protest during the national anthem (after losing his job as a starter), has become a celebrated activist, brand ambassador, and media tycoon since declaring himself a victim of racism. (Fact check: He wasn't good enough and no NFL coach in his right mind would welcome such a glaring distraction into the locker room.)
Like most liberal activists and professional grievance-mongers, Kaepernick's career really took off after Donald Trump was elected president. He signed a multimillion-dollar endorsement deal with Nike—the iconic sports apparel brand that profits from Chinese slave labor—and produced an autobiographical Netflix series, Colin in Black and White, which compared the NFL Draft to chattel slavery….


More information can be found here