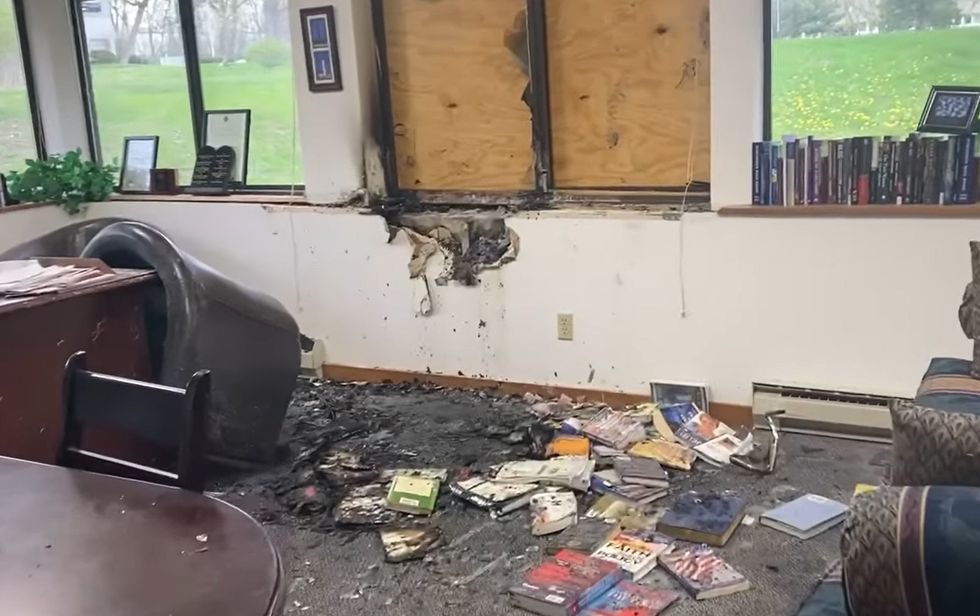 Hundreds of the terror attacks on pro-life facilities, groups, and churches committed in recent years have gone unpunished. There are signs this week that some justice may finally be meted out.
The U.S Attorney's Office for the Western District of Wisconsin announced Tuesday that 29-year-old Hridindu Sankar Roychowdhury had been arrested in connection with the May 2022 firebombing of a pro-life facility in Madison.
According to Attorney Timothy M. O'Shea, local and federal law enforcement officers had to work "creatively to move the investigation forward" — and that meant trash-diving for half-eaten burritos.
The attack
A terrorist firebombed the headquarters of a pro-life group in Madison, Wisconsin, in the early hours of Mother's Day, May 8, 2022.
While the initial Molotov cocktail hurled into the Wisconsin Family Action office failed to ignite, the New York Times reported that the terrorist responsible started another fire nearby, then left behind graffiti that read, "If abortions aren't safe then you aren't either."
This same threat has been used in multiple terror attacks by the pro-abortion group Jane's Revenge.
WKOW reported that the numbers "1312" were also spray-painted at the scene, which is a common representation of "ACAB," meaning "All cops are bastards."
At the scene, police found a broken…


More information can be found here