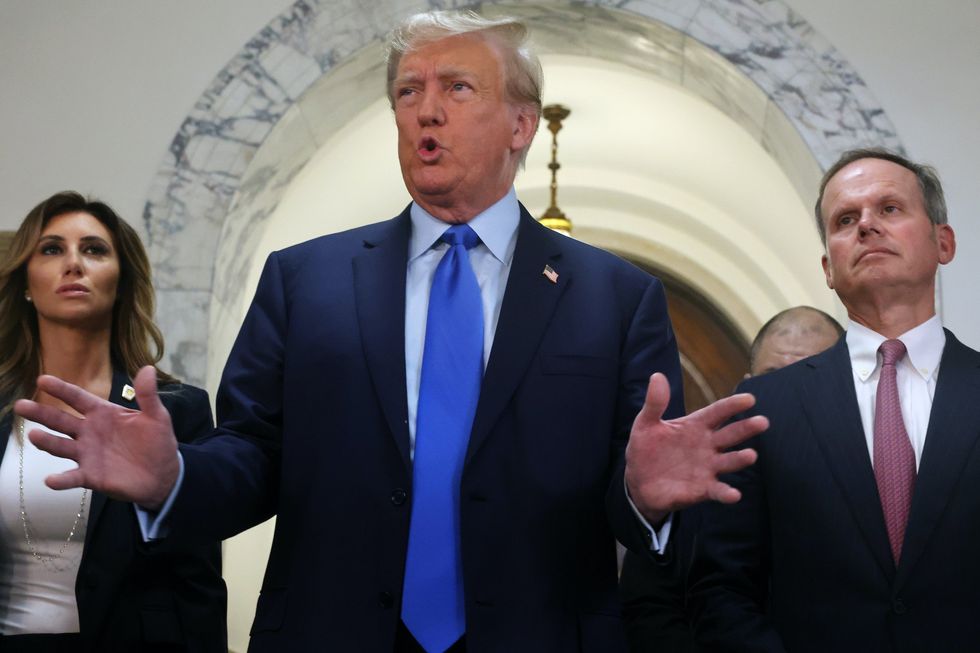 The New York state Supreme Court judge presiding over the fraud trial of former President Donald Trump issued a gag order after Trump posted a photograph of one of the judge's clerks with Democrat Sen. Majority Leader Chuck Schumer of New York.
Justice Arthur Engoron issued the order on Tuesday as a part of the trial concerning the civil charges filed by by New York Attorney General Letitia James against Trump, his two sons, and the Trump Organization.
Engoron's partial gag rule barred Trump and any other party in the case from speaking publicly or posting about members of his court staff.
"Personal attacks on members of my court staff are not appropriate and I will not tolerate it under any circumstance," Engoron said. "Failure to abide by this order will result in serious sanctions."
Trump issued the criticism on a post on Truth Social where he referred to the clerk as "Schumer's girlfriend."
"How disgraceful! This case should be dismissed immediately!" he wrote.
Engoron said in his order that the accusations against his clerk were "disparaging" and "untrue."
In September Engoron issued a judgement finding that Trump had defrauded banks and other institutions for more than a decade by overestimating the value of his properties and his net worth. That is just one part of the allegations made against the…


More information can be found here