Kamala Harris, Vice President He was criticised for another repetitive word-salad that went viral on Tuesday.
Harris visited Claflin University, South Carolina, with Education Secretary Miguel Cardona. This was for a roundtable discussion with student leaders. She started to talk about the Biden administration's investments in community banks, and then she got stuck on the word "community".  
She said, "We invested an additional $12Billion in community banks, because community banks are in our community and understand the needs of that community as well the talent and capacity for community," in a clip that circulated on social media.
Twitter users quickly mock Harris for her circular, rambling sentences. This speech habit has been called a "word-salad."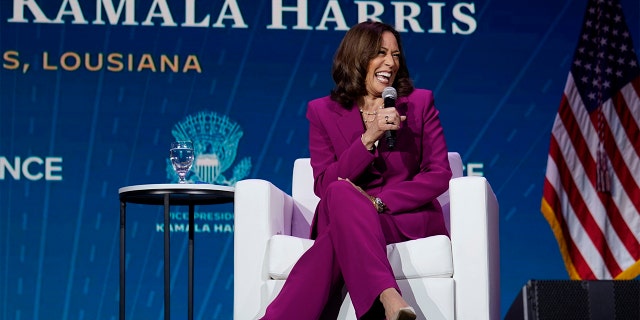 BORDER AGENTS BLAST KAMALA HARRIS' BORDER CLAIM, SAY IT'S 'FAR FROM SECURE'
"Kamala Harris: The greatest orator after Winston Churchill" on community banks. Enjoy," OutKick…