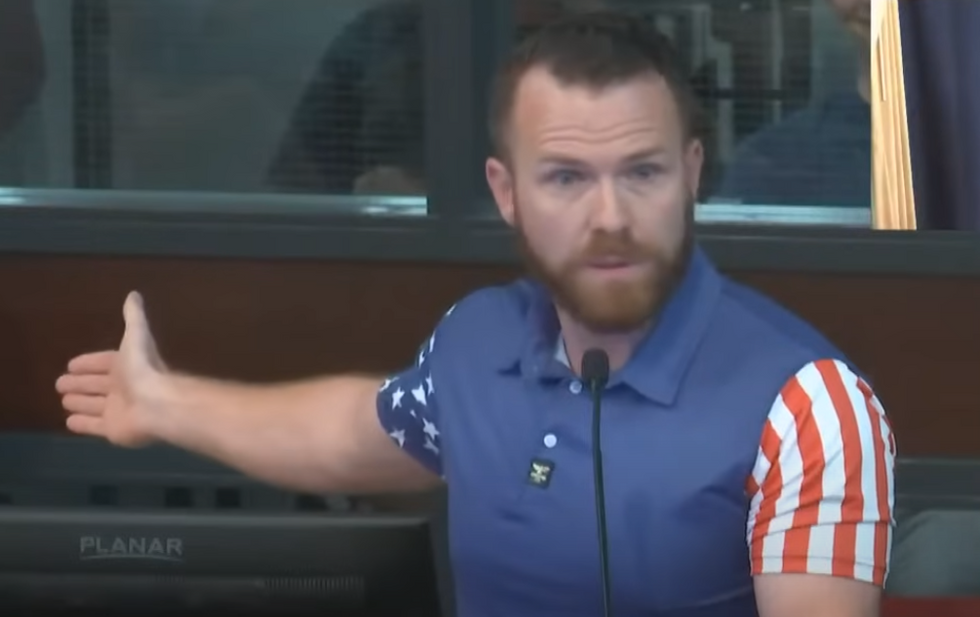 A resident of a Kansas county lambasted his local board members' decisions regarding the county budget, COVID lockdowns, and their salaries in a county meeting. He also accused them of plotting to reimplement COVID restriction policies in the near future.
At a Johnson County, Kansas, meeting, a man whose name appears to be Thad Snyder opened his statement by sarcastically asking for the county to replace the plexiglass that was present during COVID-19 restrictions.
"First of all, I want the plexiglass back to protect my health, please. You guys spent hundreds of thousands of dollars of our money to put plexiglass all over the county to stop a respiratory virus from attacking us. You spent millions on masks and lockdowns. You cost people their jobs, their businesses, and now you're raising our taxes," the man began.
The Kansas resident quickly jumped into more fiscal mismanagement accusations and said the county gave a "$225 million tax break to an international corporation to build batteries" in the county. "What do we get for that? … $93.5 million; go get it from [the] developers that you don't charge that you sell 99-year bonds that they're never going to pay back. Go get it from them," Snyder demanded.
He also claimed that in the county, which has a population of approximately 600,000, over 200 government…


More information can be found here