What follows is the sixth instalment of The Nations of Canada, a serialized project adapted from transcripts of Greg Koabel's ongoing podcast of the same name, which began airing in 2020.
In the last instalment, we left off in the winter of 1534–35, with Jacques Cartier preparing to follow up on his voyage into the Gulf of St. Lawrence the previous summer.
This second voyage was better funded and more ambitious than the first. This time, France's King, Francis I, set Cartier up with three ships, and a collective crew of 112 men. More importantly, the voyage was intended to last for a full year, to allow Cartier the time needed to push through the great waterway. Cartier was confident that wintering along the St. Lawrence would be feasible. His expert guides—Domagaya and Taignoagny, two Iroquois brothers from the village of Stadacona, whom he'd abducted on his first voyage—assured him that the whole area was well-populated.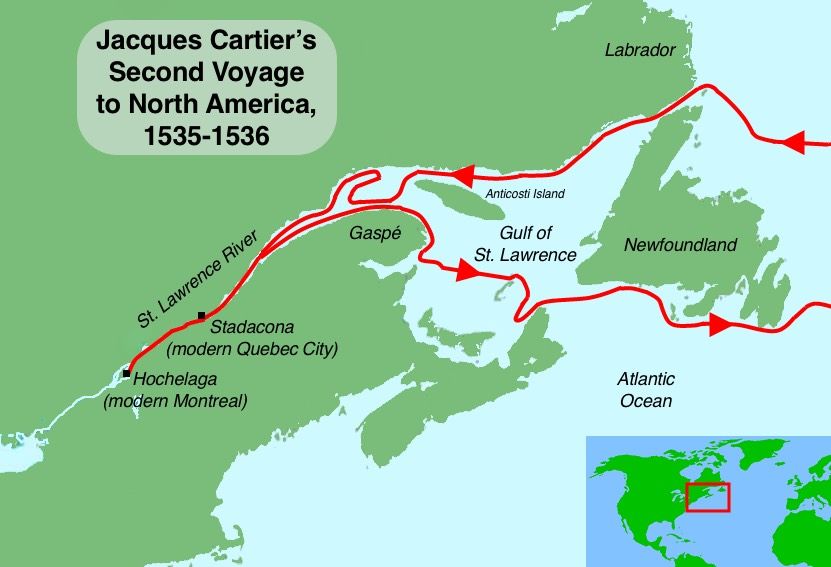 Cartier departed on May 19th, 1535. This time, however, the crossing was not nearly as smooth. The ships were battered and separated by powerful storms. It took more than two months for the three ships to reunite in the Strait of Belle Isle, which separates Labrador from Newfoundland. By then, it was late July, around the same date Cartier had started heading home the…


More information can be found here