A Los Angeles County sheriff's recruit has died months after a wrong-way driver plowed his SUV into a group of police recruits, authorities said Friday.
Alejandro Martinez "fought for his life for the past eight months," the Los Angeles County Sheriff's Department said in a statement.
"Surrounded by his family, friends, Sheriff Luna, and other department members in support of his family, Alejandro has now gone to his eternal resting place," the statement said. "Tragically, he was not able to fulfill his calling of helping others."
About 75 recruits from Sheriff's Academy Class 464 had been running near the intersection of Mills Avenue and Telegraph Road in Whittier, just before 6:30 a.m. in November, when the SUV veered into them, authorities have said. Twenty-five cadets were injured.
COLORADO SHERIFF'S OFFICE RELEASES BODYCAM FOOTAGE OF MAN BEING STRUCK BY SUV AFTER BEING TASED BY DEPUTY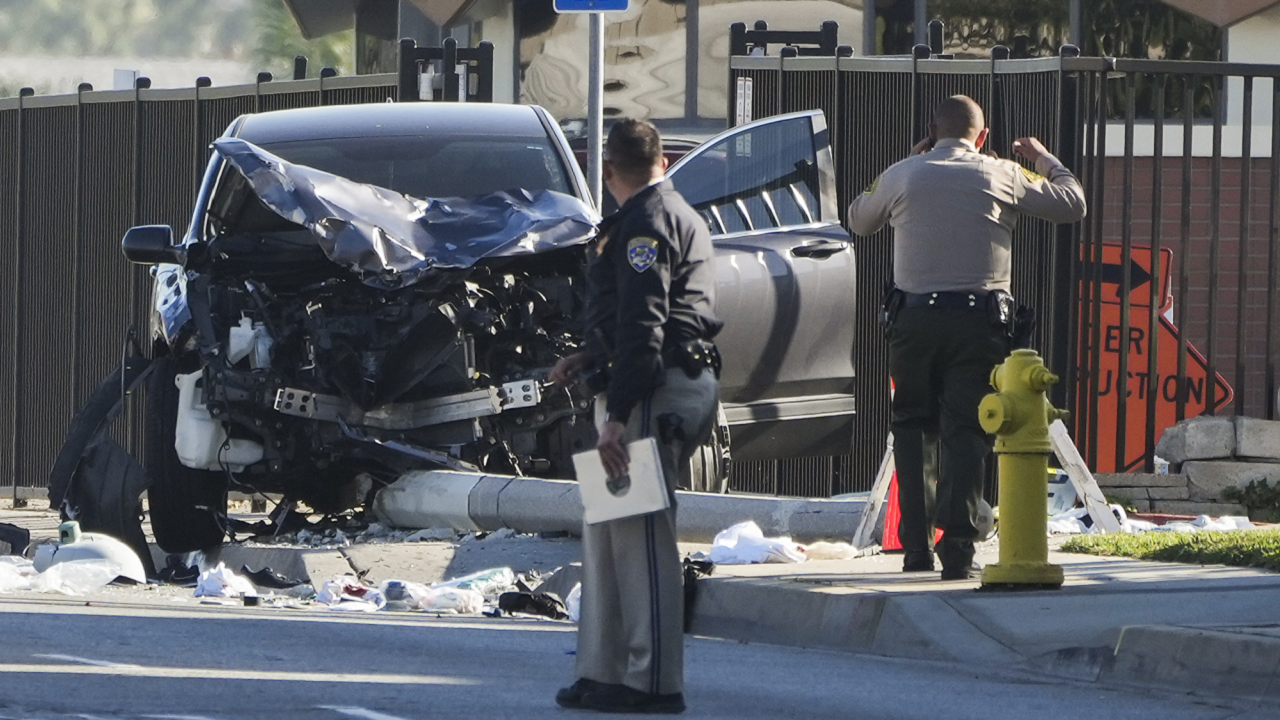 The SUV driver had been identified as 22-year-old Nicholas Joseph Gutierrez from suburban Diamond Bar, who suffered a…