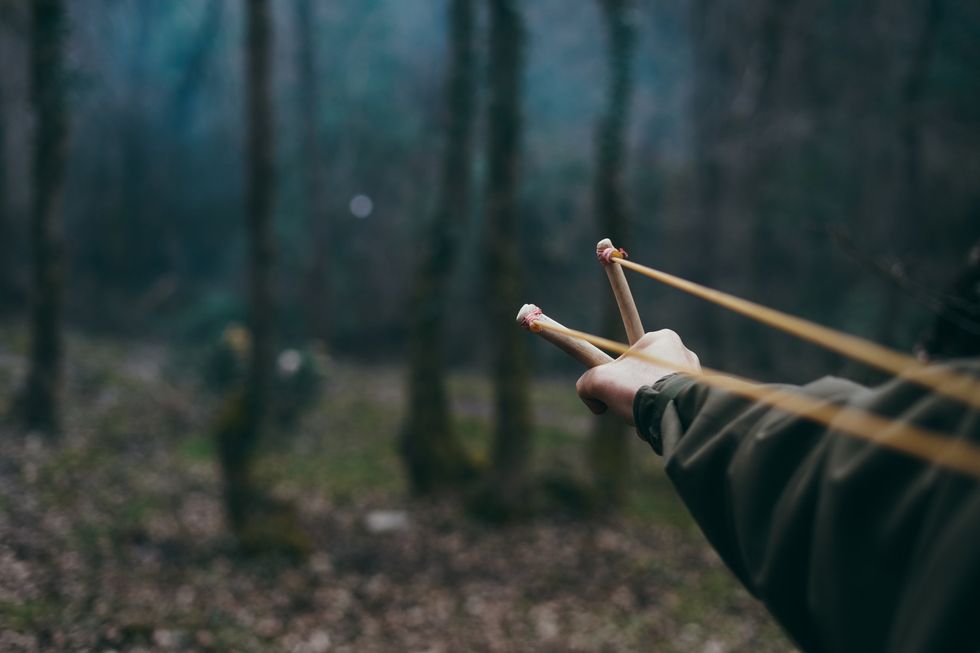 A Michigan boy is being heralded as a hero for allegedly using his slingshot to save his little sister from being abducted from their backyard, according to police.
The 8-year-old sister was reportedly hunting for mushrooms on Wednesday in the backyard of her home in Alpena, Michigan. Suddenly, a 17-year-old suspect emerged from the woods, covered the girl's mouth, grabbed her around the waist, and attempted to drag her into the woods.
The girl's 14-year-old brother was inside the family's home when he witnessed the attempted abduction. The boy sprung into action by grabbing his slingshot and running outside.
"He was able to grab his slingshot and was able to slingshot something that hit the suspect right in the head. And that caused him to let go. The girl was able to struggle and get away, and he shot another one hit the suspect in the chest, and then fled the scene," said Alpena Post Commander Lt. John Grimshaw.
Michigan State Police released a description of the suspect, and he was quickly located – hiding at a nearby gas station. The suspect had injuries on his head and chest, which authorities said helped identify that he was the alleged kidnapper.
The suspect was identified as a 17-year-old male from Alpena.
Police said that the suspect allegedly confessed to detectives that he "planned on…


More information can be found here