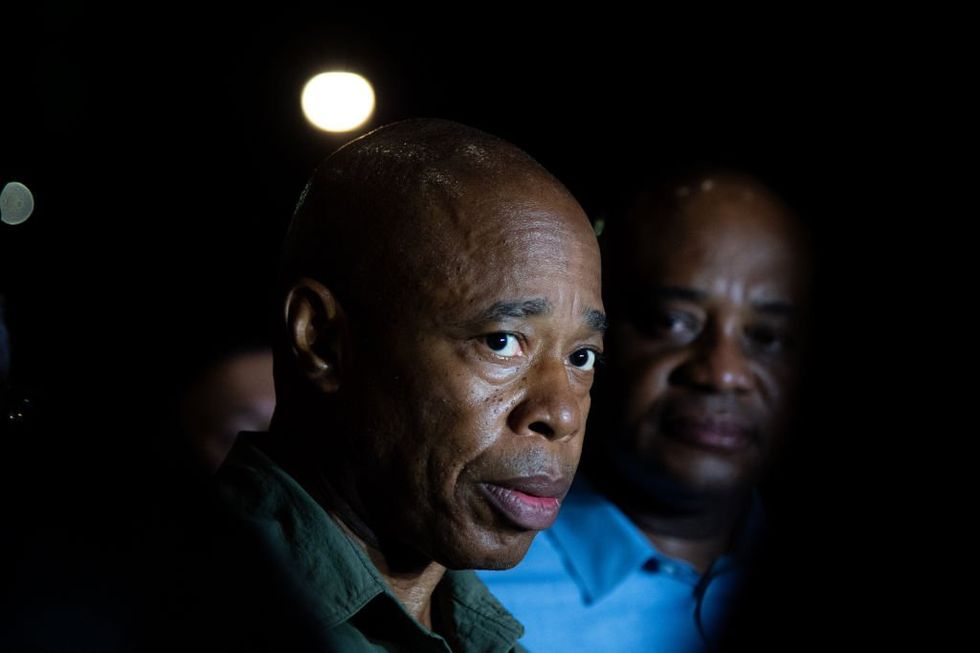 New York City has started providing illegal immigrants with one-way airplane tickets to anywhere in an attempt to deal with the Big Apple's migrant crisis.
New York City Mayor Eric Adams' spokeswoman Kayla Mamelak told the Washington Examiner on Friday, "With no sign of a decompression strategy in the near future, we have established a reticketing center for migrants. Here, the city will redouble efforts to purchase tickets for migrants to help them take the next steps in their journeys."
The outlet noted that migrants have already been issued one-way plane tickets, and they are headed to locations including Michigan, Colombia, and Morocco.
Some of the migrants rejected the offer of a one-way flight to anywhere because they wished to stay in NYC to work.
Mayor Adams said, "When you are out of room, that means you're out of room. Every year, my relatives show up for Thanksgiving, and they want to all sleep at my house. There's no more room. That's where we are right now."
Adams previously proclaimed that New York City would be a sanctuary city.
In October 2021, Adams declared on the campaign trail: "We should protect our immigrants. Period. Yes, New York City will remain a sanctuary city under an Adams administration."
Adams said in August that the migrant crisis would cost the city $12 billion over…


More information can be found here