New York City residents have taken to social media as scores of winged aphids filled the skies at the same time as smoke from Canadian wildfires, invading multiple boroughs. 
Photographer Jeremy Cohen pointed out bugs that were dying on his shirt and glasses when he was biking in a Thursday Twitter video. 
"It feels like the apocalypse right now," he remarked. 
Multiple Twitter users referenced the ten plagues of Egypt in the biblical story of Exodus, including flies.
CANADA WILDFIRE SMOKE RAISES HEALTH RISKS AMONG BLACK, POORER RESIDENTS IN THE US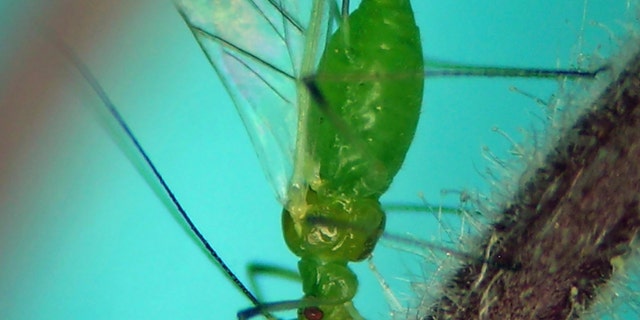 Some neighborhoods have remained bug-free, although the air quality index on Friday was enough to keep many indoors.
The question remained: What were the insects? Many said they…