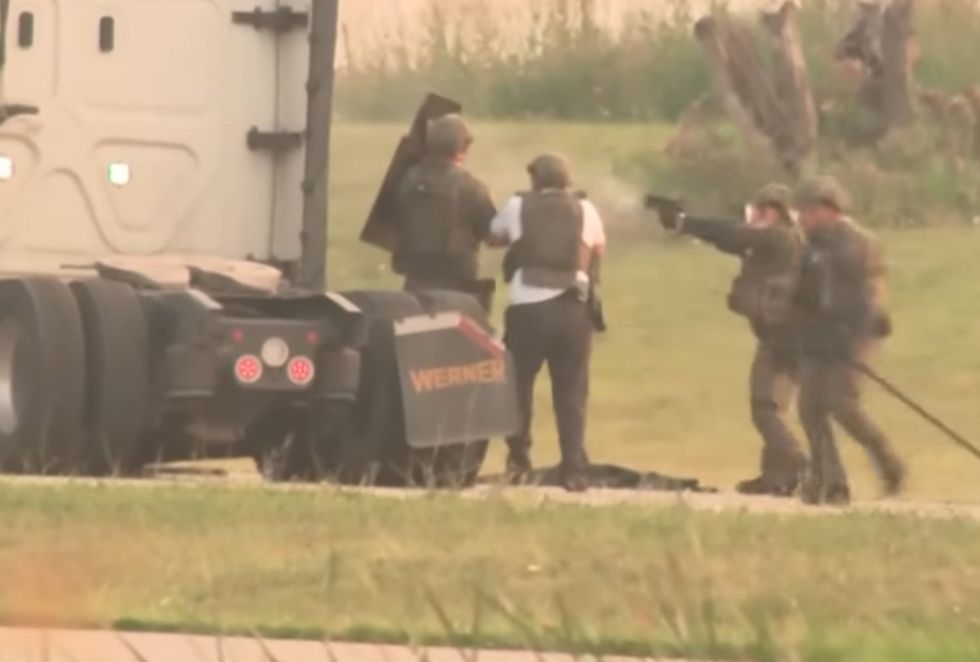 Police pulled over a couple in a Dodge Caravan Wednesday morning after noticing they had been speeding through Ohio without taillights or visible registration. What might otherwise have gone down as a commonplace encounter quickly escalated into a bloody standoff.
Bodycam footage shows an officer from the London Police Department stopping the couple around 1 a.m. in Madison County, then approaching the van on the passenger's side.
"I just came from the ER," the 51-year-old female passenger told the officer, while her compatriot feigned shock about the lack of lights.
The officer indicated that "not a single light back there" was functioning, but reassured the couple they still might be able to get home since their brake lights were still operable — assuming, of course, the 54-year-old driver could provide some form of identification.
Appearing cooperative, the couple told the officer their names were Ronald and Barbara Taylor and that they were in town traveling. The driver ultimately failed to produce a driver's license, Social Security number, or temporary tags for his vehicle.
WBNS-TV reported that the suspects have since been identified as Elaine and Rodney Helman of Dayton.
As the officer walked away to check what LPD Chief Glenn Nicol indicated was false information, the driver revved his engine and…


More information can be found here