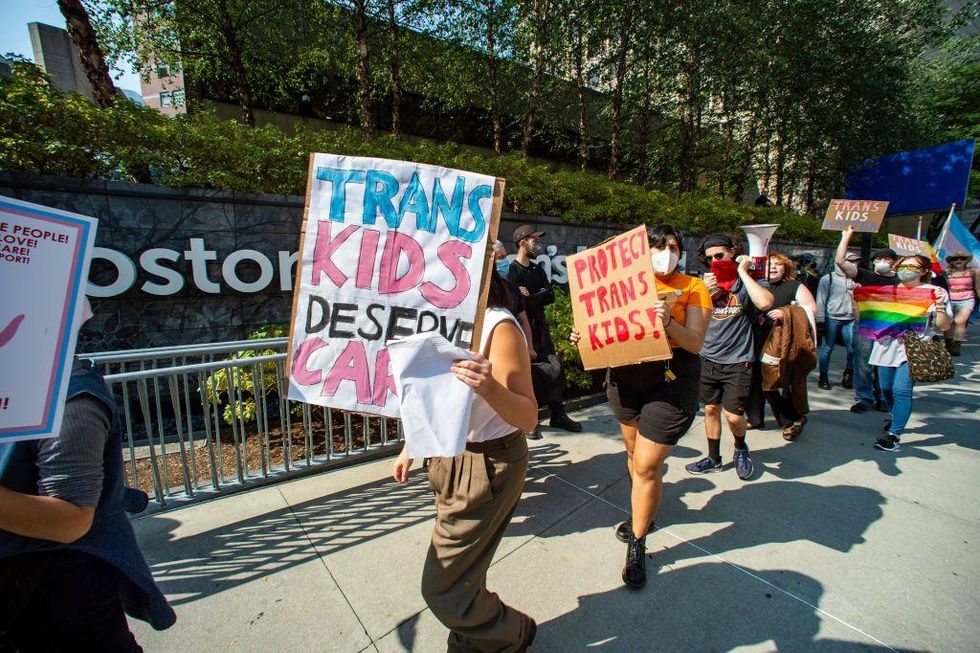 Oklahoma Children's Hospital, a part of Oklahoma University Health, has announced plans to end "certain gender medicine" services, OU Health stated Tuesday in a statement to Daily Caller.
According to the hospital's website it offers gender-related services for minors under its Roy G. Biv Program. These include "pausing puberty and further exploring gender", hormone therapy, and assistance in finding surgeons willing or able to perform gender-altering surgeries on minors.
According to the Oklahoma Children's Hospital's website, it is the "only interdisciplinary hospital in the state that offers gender-affirming care for patients under the age 16 years." It is also "designated a LGBTQ Healthcare Equality Leader" by the Human Rights Campaign Foundation.
A representative from OU Health told the news agency that current gender programs at the children's hospital face cuts due to new restrictions in the Oklahoma bill HB1007.
"The OU Health Senior Leadership group is proactively planning for the cessation of certain gender-related services across our facilities. That plan is already in development," OU Health stated to the Daily Caller.
The Oklahoma House of Representatives increased restrictions to HB1007 during a special season Monday. These restrictions prevent state funding from being used for performance…


More information can be found here