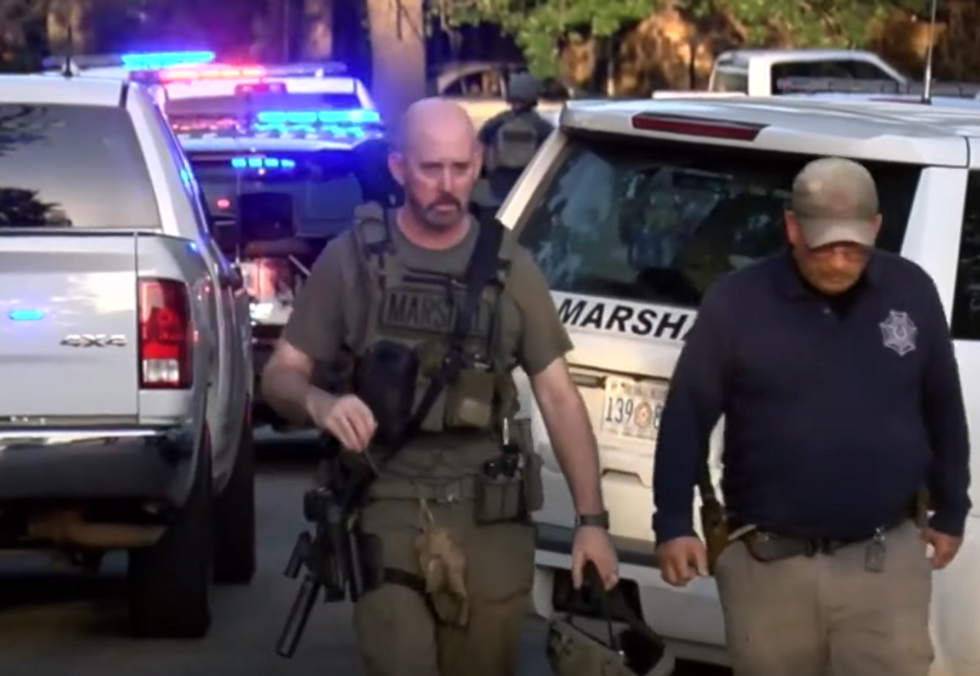 A mother and her three children were found dead in an Oklahoma home on Thursday following an hours-long standoff. The harrowing case is being investigated as a possible murder-suicide, according to police.
Around 4 p.m., police were notified of fireworks being fired from inside a house's garage in the small town of Verdigris, Oklahoma. Verdigris Police Chief Jack Shackleford said a Roman candle firework had been launched through a broken window and a woman and two children were locked in a garage at the house in the suburb east of Tulsa.
Oklahoma State Bureau of Investigation spokesperson Hunter McKee said, "It was at that time that officer knew that there was something wrong, went to investigate, called for backup."
Tulsa World reported, "The officer discovered that a woman was trapped in the garage with some children and was using the Roman candle to try to attract attention to get help, Shackleford said."
The outlet added that a woman brought a child to the home for a supervised visitation, but the mother pointed a gun at the woman and took her child. The woman and two other children were locked in the garage, according to police.
Police were able to free the woman and the two children from the locked garage.
The armed mother barricaded herself and her three children in the house. A standoff began, and…


More information can be found here