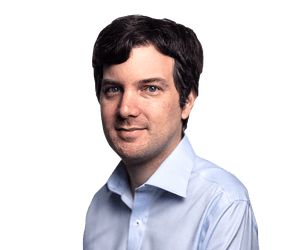 Daniel Hurst
Albanese: prospect of Chinese naval base in Cambodia 'concerning'
The Australian prime minister, Anthony Albanese, who was visiting Indonesia on Tuesday, said he was concerned about reports of a planned Chinese naval base in Cambodia and called on the Chinese government to be open about its intentions.
"This is concerning," Albanese told reporters in Makassar, when asked about the prospect of a Chinese naval base within the northern portion of Cambodia's Ream naval base.
"We are in regular contact with the Cambodian government and we have been consistently assured that no foreign military will be granted exclusive access at Ream.
"We've been aware of Beijing's activity at Ream for some time. We encourage Beijing to be transparent about its intent and to ensure that its activities support regional security and stability."
The day that was, Tuesday 7 June
That's where we will wrap the blog on another busy day.
Here's what made the news today:
The Reserve Bank of Australia hiked the official cash rate higher than expected, raising it by 50 basis points to 0.85% in a bid to curb inflation.
The treasurer, Jim Chalmers, described the decision as "difficult" news for homeowners, while warning that inflation will get worse before it gets better.
New Zealand's prime minister, Jacinda Ardern, is due to visit Sydney later this week as the first foreign leader to visit since the change of government.
The prime minister, Anthony Albanese, and his ministerial and business delegations have wrapped up their two-day visit to Indonesia.
China has defended its military pilots, saying they acted properly and were protecting its sovereignty, after complaints by Canada and Australia that Chinese planes engaged in risky manoeuvres with their aircraft over the Pacific.
The Australia-Britain Free Trade Agreement is due to be passed through parliament when it resumes, and will likely come into effect by the end of the year or early 2023.
There were 29 reported Covid-19 deaths across Australia.
Until tomorrow, I hope you keep warm.
A bit more on the RBA's "jumbo hike" as I see one news wire referring to the 50 basis point surprise this afternoon, or the "shock and awe" rate rise as economist (and former journalist) David Bassanese dubbed it.
As economists had been tipping a 25-40bp increase, the bigger move has them scrambling to reassess where they think rates will be by the year's end.
The CBA, the biggest bank, now expects the RBA to hike by another 50bp in July, and then 25bp for each of the meetings in August, September and November (why not October)? That would leave the cash rate at 2.1% by the year's end, "a level we consider to significantly contractionary", the CBA said. The brakes, in other words, will be on.
Westpac, too, is now expecting another half-point rise in July, taking the cash rate to 1.35%.
"Having eliminated the emergency policy settings of 2020 at today's meeting the next move would be to take back the 75 basis points of cuts we saw in 2019 when the Bank was frustrated at the consistently low inflation prints," Westpac said. "Recall that the cash rate entered 2019 at 1.5%."
ANZ is slightly less hawkish. "August seems more likely than July [for a 50bp increase], coming as it does after the June Quarter CPI data and a couple more employment reports," the bank's economists said.
"As such, we think the RBA will hike by 25bp in July and then deliver a 50bp increase in August," they said. They expect the RBA to get the cash rate to around the bottom of the 2-3% range for its neutral cash rate by the end of the year.
A few busy months ahead for the RBA and various ministers and their shadows.
Two public servants in Tasmania have been stood down in the space of two days over contemporary child sexual abuse allegations, AAP reports.
The suspension of the workers, both from the state's north, was disclosed by the state government on Monday and Tuesday as part of routine reporting.
Tasmania is holding a commission of inquiry into state government responses to allegations of child sexual abuse in the public service.
During two weeks' of public hearings last month, survivors told of complaints falling on deaf ears and alleged perpetrators being moved to different schools.
The inquiry, set to hold further hearings and produce a final report by May, was announced in 2020 after child abuse accusations were made against nurse James Geoffrey Griffin and staff at Ashley Youth Detention Centre.
Since October 2020, 32 state service employees have been stood down over child sexual abuse allegations.
Six have returned to work after being cleared after state government code of conduct investigations.
The prime minister, Anthony Albanese, has just wrapped up his two-day visit to Indonesia, and is on his way back to Australia.
Here are the latest coronavirus numbers from around Australia today, as the country records at least 29 deaths from Covid-19:
ACT
Deaths: 2
Cases: 722
In hospital: 92 (with 1 people in ICU)
NSW
Deaths: 8
Cases: 6,385
In hospital: 1,307 (with 36 people in ICU)
Northern Territory
Deaths: 0
Cases: 222
In hospital: 12 (with no people in ICU)
Queensland
Deaths: 0
Cases: 5,314
In hospital: 316 (with 4 people in ICU)
South Australia
Deaths: 5
Cases: 2,715
In hospital: 234 (with 7 people in ICU)
Tasmania
Deaths: 0
Cases: 776
In hospital: 39 (with no people in ICU)
Victoria
Deaths: 12
Cases: 9,181
In hospital: 514 (with 24 people in ICU)
Western Australia
Deaths: 2
Cases: 5,787
In hospital: 290 (with 15 people in ICU)
66-year-old Queenslander charged with impersonating commonwealth official over fake conspiracy video
The Australian Federal Police say a 66-year-old Queensland man has been charged as part of an investigation into a fake video that circulated on social media last year, where a man claiming to be AFP commissioner Reece Kershaw planned to overthrow the federal government.
The video went viral in online conspiracy groups in August last year.
In the recording, a man claiming to be Kershaw says he had been approached by groups including the army about an intention to "bear arms on the government", and how the governor general, David Hurley, would be removed and replaced by a former political candidate.
The Queensland man was arrested and charged in Cooktown today by Queensland Police, and police allege the man took delivery of 500 counterfeit AFP badges from China – 470 have since been recovered.
AFP's assistant commissioner, Scott Lee, said the AFP was continuing to investigate this matter:
While there is no evidence the group had the ability to carry out any specific violent acts, the AFP and its partners take all threats of this nature seriously, and we have not hesitated to bring people before the courts to answer for their alleged criminal acts. The AFP will continue to work with our partners to keep the Australian community safe.
The man has been charged with impersonation of a commonwealth public official and over the prohibited imports. The maximum penalty for these offences is two years' imprisonment.
Chris Bowen to meet state energy ministers tomorrow
With the dust still settling on the RBA rate rise jolt, it's worth looking at the energy markets ahead of tomorrow afternoon's virtual meeting of energy ministers – the first since Chris Bowen took over as climate and energy minister about a week ago.
Bowen's arrival in the job coincided with the Australian Energy Market Operator (Aemo) introducing price caps on some gas markets after a gas retailer, Weston Energy, exited abruptly at the end of May.
Signs of gas shortages amid a cold snap contributed to wholesale power prices rising above $1000 a megawatt hour in some states during at least one evening. They averaged $87 a MW/H during the March quarter.
As of a few minutes ago, prices were ranging from $200-plus in Tasmania to $540 in Queensland. For a little while, Aemo also had an alert for a second-level "lack of reserve" for NSW on Thursday (they do look forward), but that was cancelled once extra generation capacity was tapped.
It seems that Wednesday's energy ministers meeting from 4pm AEST will mostly involve update briefings from market regulators, including how longer-term projects are faring, such as the potential for introducing a market to pay for reserve capacity. (The wrangle is whether to limit such capacity payments to new entrants rather than coal plants that might be so easily brought out of mothballs in a pinch.)
About a quarter of coal-fired power plants are offline at the moment, meaning the shortfall from brown coal, hydro, sun and wind energy has to be mostly made up by expensive (and scarce) gas.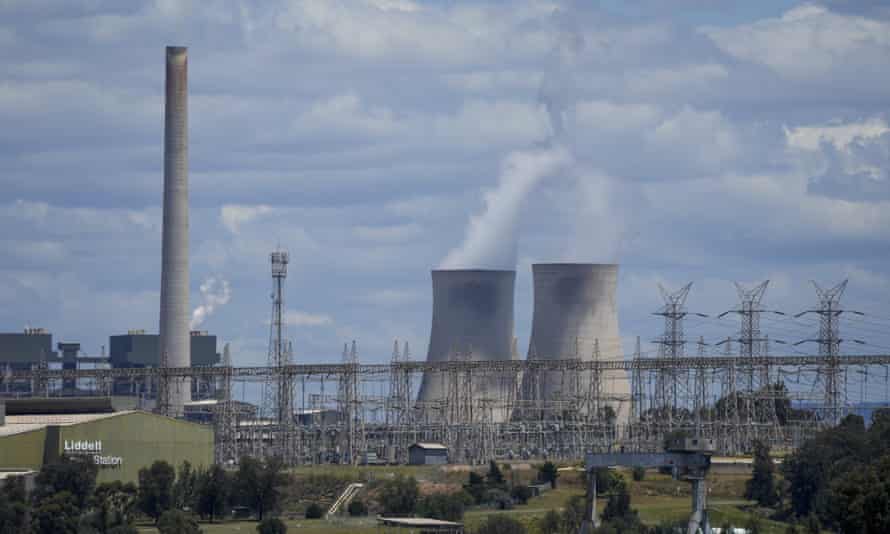 AGL's Liddell coal plant in the Hunter valley is one example. At the start of April, it shut one of its 420Mw units down with the aim to run the remains three until the plant's complete closure next April (right after the state elections, handily). Another unit, though, has also stopped generating.
"Unit 4 at AGL's Liddell power station was taken out of service three weeks ago due to a malfunction with a generator transformer," a spokesperson said. "We've completed an investigation into the issue, and we've arranged for an on-site replacement transformer. The unit is expected to return to service in the second half of July."
It's understood extending Liddell's operations is not part of anybody's plans.
China warns Australia to stop 'provocations' or face 'serious consequences'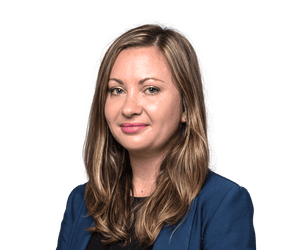 Helen Davidson
China warns Australia to stop 'provocations' or face 'serious consequences'
Tan Kefei, a spokesperson for the Chinese ministry of national defense, made the remarks after an Australian P-8A ASW aircraft repeatedly approached Chinese airspace in the Xisha Islands for close-in recon on 26 May.
Chinese military identified and verified the Australian aircraft and warned it to leave, Tan said.
The Australian aircraft seriously threatened China's sovereignty and security, said Tan, adding that the Chinese military's response was professional, safe, reasonable and legal.
UK-Aus FTA to be signed soon, high commissioner says
The Australia-Britain Free Trade Agreement is due to be passed through parliament when it resumes, and will likely come into effect by the end of the year or early 2023, AAP reports.
The British high commissioner to Australia, Vicki Treadell, has met with the new trade minister, Don Farrell, to discuss the deal, which was signed virtually in December.
The commissioner says the process will be concluded when the 47th parliament begins on 26 July.
"The trade deal is done and dusted. It's signed, so it's going through parliamentary processes because free trade agreements are international treaties and have to be legislated," Treadell said.
"That's gone very well so far. We very much look forward to the Free Trade Agreement coming into effect at the end of this year or the beginning of next year."
Opposition: Labor spending will 'stimulate extra inflation'
After Chalmers is the shadow treasurer, Angus Taylor, who is once again arguing for tighter government spending.
He claims the $20bn transmission rewiring project would add to inflation and suggests it should get a cost-benefit analysis done:
It will be a total of $80bn including private sector investment that's not recommitted. I'm using that as an illustration [of] spending that Labor committed to off-budget that will stimulate extra inflation and higher interest rates. That's not what we need.

Why there was a $100bn improvement in the budget position in the lead-up to the election? Because we understood well we needed to reduce inflationary pressures and, most importantly, on interest rates.
He also says the childcare spend for people on higher incomes is not needed.
When asked whether the stage three tax cuts should still go ahead, Taylor says the Coalition believes in "aspiration", and says it will be important "to open the economy up".
Chalmers: 'We can't flick a switch' and make the energy market better, 'but we're working around the clock'
On energy prices, Chalmers says there has been a decade of "policy chaos" under the former government, and the government will now seek to "inject resilience and certainty" into the energy market.
Asked about the 25% of the market being offline at the moment, he said there's no easy way to flick a switch and turn it back on.
He said:
It's a big part of the problem. Some of the outages are planned maintenance and some unplanned around weather and other events. One of the things that [the] ACCC will be able to advise us [on] is the role and the impact of those shutdowns on the energy price.

There [are] a whole range of levers already available to the regulators. We saw the market operator, for example, impose a price cap and guarantee in the gas market in particular. Those are really important levers.

One of the reasons why Chris Bowen is sitting down with state and territory ministers tomorrow is because a lot of the powers exist at the state level. We will discuss with the states and territories their powers, get advice from the ACCC on additional regulatory influences that we may want to bring to bear on the market.

But unfortunately, there's a perfect storm of events, there's the outages, there's Russia/Ukraine obviously, there's been flooding. There's issues around the response to the weather that we've got at the moment. All these things together have created this perfect storm. You can't just flick a switch and make it better again but we are working around the clock.
The treasurer, Jim Chalmers, is on ABC News, and says inflation is much more of a challenge than it appeared at the time of the last budget under the former government.
He said:
This inflation challenge looks more difficult than the government said at the time of the last budget. We have high and rising inflation, rising interest rates, falling real wages and our ability to deal with some of these challenges is constrained by the fact that the budget is absolutely heaving with the trillion dollars of Liberal debt. Those are the challenges before us.

We have some things going for us at the same time but serious choppy waters to navigate first.
He says it will be important to boost the economy without adding to inflation:
The responsibility for the government – and one we take seriously and you will see this in October when I hand down the budget – is to make sure every dollar is … investing in getting an economic dividend.

One way to grow the economy without adding to inflationary pressures is to make sure that the economy has more capacity, whether it's skills and human capital, making it easier for parents to return to work to earn more and work more … by making childcare more affordable, whether it's investing in the care economy, or advanced manufacturing, these are the ways that we boost the capacity of the economy so it can grow without adding to the inflationary pressures and how we get real wages moving by boosting productivity so we can have wages' growth without inflation.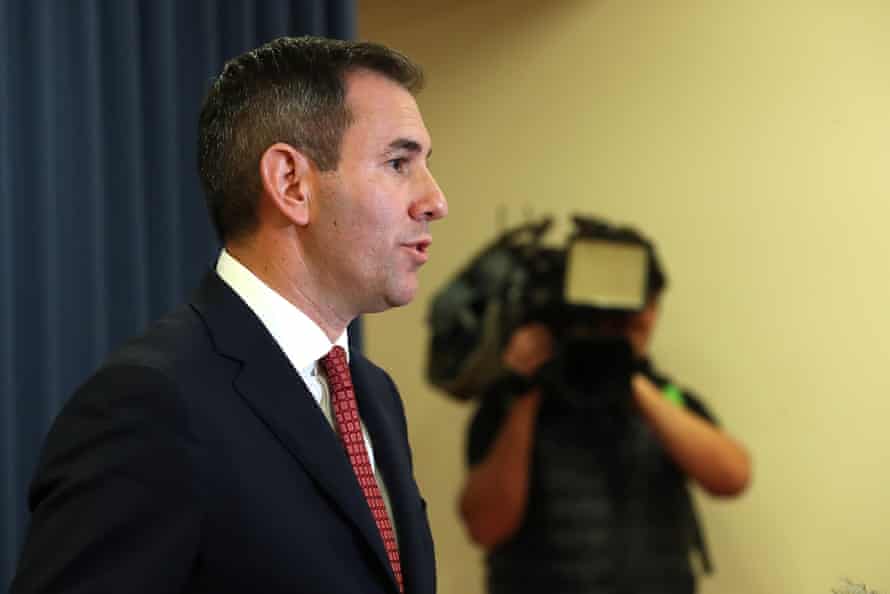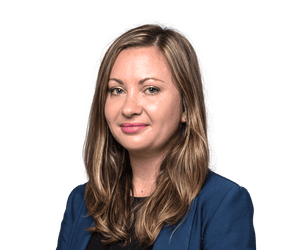 Helen Davidson
Washington Post: Portion of Cambodian naval base will host Chinese military presence
Just a bit more on the Cambodia report, China's government is allegedly involved in the construction of a naval base in Cambodia for the exclusive use of the Chinese military, according to reports in the Washington Post.
China's involvement in the construction work on the base is known, but plans to allow a military presence has been strongly denied by both the Chinese and Cambodian governments.
Citing unnamed Western and Chinese officials, the Washington Post said on Tuesday the base will host a Chinese military presence in its northern section.
It said a Beijing official confirmed a "portion" of the base would be used by the Chinese military but denied it would be exclusively so. The official said the area would also be used by scientists, and that China was not involved in any activities on the Cambodian portion of the base.