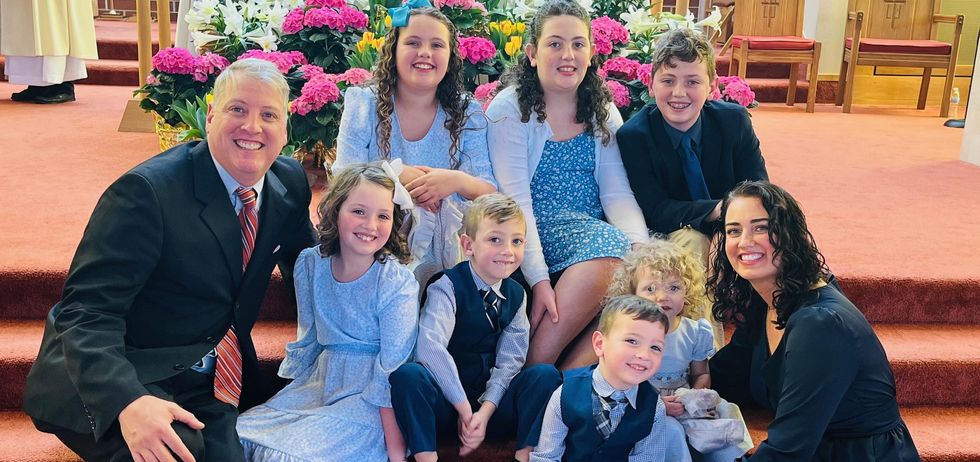 According to his wife and pro-life activist, his home was raided by up to 30 FBI agents. A father of seven, the sidewalk counselor is now facing up to 11 years in federal jail for allegedly pushing another man to his death outside an abortion clinic in Pennsylvania almost a year ago. Pro-abortion man allegedly harassed the Christian boy.
Mark Houck is a Catholic author, lecturer, radio host, and co-founder of The King's Men – a club for men "to unite and build up other men in the mold of leader, protector, and provider through education, formation, healing, and action."
Houck was alleged to have gone to sidewalk counseling at the Planned Parenthood Elizabeth Blackwell Health Center, Philadelphia on October 13, 2021. He brought his eldest son with him – who was 12 years old at the time.
Bruce Love, an abortion clinic volunteer, and Houck were allegedly involved in an altercation outside the Planned Parenthood clinic. Houck's spouse claimed that her husband was walking along the sidewalk and not Planned Parenthood.
Houck's wife, Ryan-Marie Houck, told LifeSiteNews, "For 'weeks and weeks,' a 'pro-abortion protester' would speak to the boy saying 'crude … inappropriate and disgusting things,' such as 'you're dad's a fag,' and other statements that…


More information can be found here