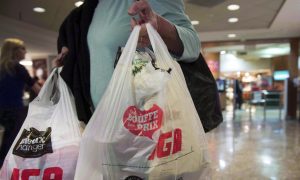 Saskatchewan and Alberta's governments have intervened in a court challenge of the federal government's decision to declare single-use plastics as "toxic substances" and ban them by 2025.
The challenge was heard in the Federal Court of Canada in Toronto from March 7 to 9, brought by the Responsible Plastic Use Coalition, a group of plastic manufacturers that includes Dow Chemicals Canada, Imperial Oil, and Nova Chemicals. The court's decision will be issued at a future date.
The ban started on Dec. 20, 2022, when companies were barred from producing or importing plastic checkout bags, cutlery, stir sticks, straws, and takeout containers in Canada. By December 2023, it will be illegal to sell these plastic products.
As of June 2023, the manufacturing and import ban will also apply to plastic rings used with six-packs of pop and canned drinks, with sales of the plastic banned one year following that.
The Federal Courts Act allows provinces, under federal legislation, to automatically have standing to intervene on constitutional questions, without the need for permission of the court to be granted intervenor status. Both Alberta and Saskatchewan made submissions to the court on the side of the Responsible Plastic Use Coalition.
Saskatchewan
In a March 7 news release, the Saskatchewan government…


More information can be found here