The boyfriend of slain Maryland mother of five Rachel Morin called her murder suspect 'scum'  Thursday shortly after police announced a connection between the gruesome slaying and a Los Angeles assault. 
"Please help identify this scum bag #ripRachelmorin," Richard Tobin, 27, wrote on Facebook above surveillance footage of the shirtless suspect exiting a home after the alleged attack.
"I hope they found this scum of the earth. Justice for Rachel. Rip. Love you, Rach," Tobin added above an earlier post.
Tobin and Morin, 37, made their relationship status official four days before she went missing Aug. 5 during a jog on the Ma & Pa Trail in Bel Air.  
RACHE MORIN MURDER: MARYLAND POLICE TIE CRIME SCENE DNA TO LOS ANGELES ASSAULT, HOME INVASION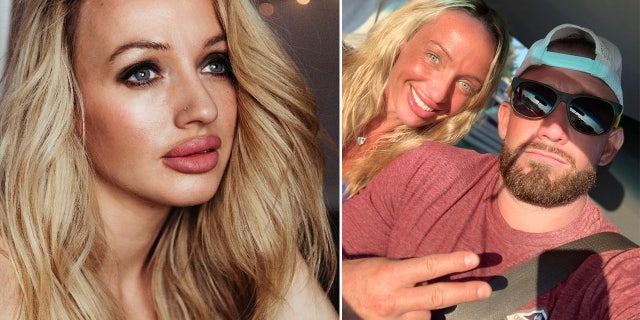 The next day she was found brutally murdered in a wooded area off the trail. 
The Harford County Sheriff's Office said at a news conference Thursday that a man's DNA extracted from the crime scene matched DNA collected from a Los Angeles home invasion and assault in March.
RACHEL MORIN…