The rape trial of Senegal's main opposition leader Ousmane Sonko that was due to open on Tuesday in the capital has been postponed until May 23.
The delay came after 24 hours of unrest linked to the case against the prominent politician in the West African nation in which the interior ministry says three people died, including a police officer killed by a reversing armored car.
Police and Sonko's supporters clashed Monday in the southern city of Ziguinchor where youths threw stones and used tree trunks to barricade streets leading to Sonko's house.
SENEGAL GAS DEAL DRIVES LOCALS TO DESPERATION, PROSTITUTION
In the capital, Dakar, around 20 buses were burned in the unrest, which saw protesters hurled stones and firebombs at police, with security forces responding with tear gas.
The judge of the criminal chamber of the Dakar high court postponed Sonko's trial to give lawyers for key witnesses time to go over the court files.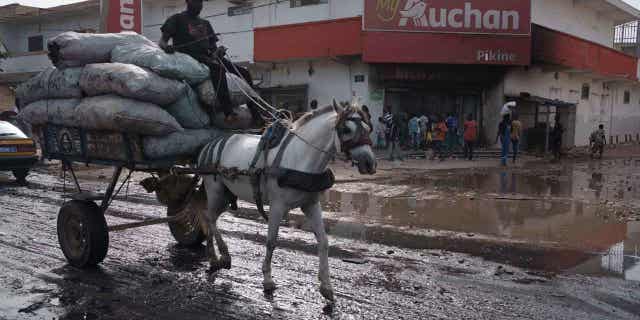 Sonko was charged based on a woman's accusations…