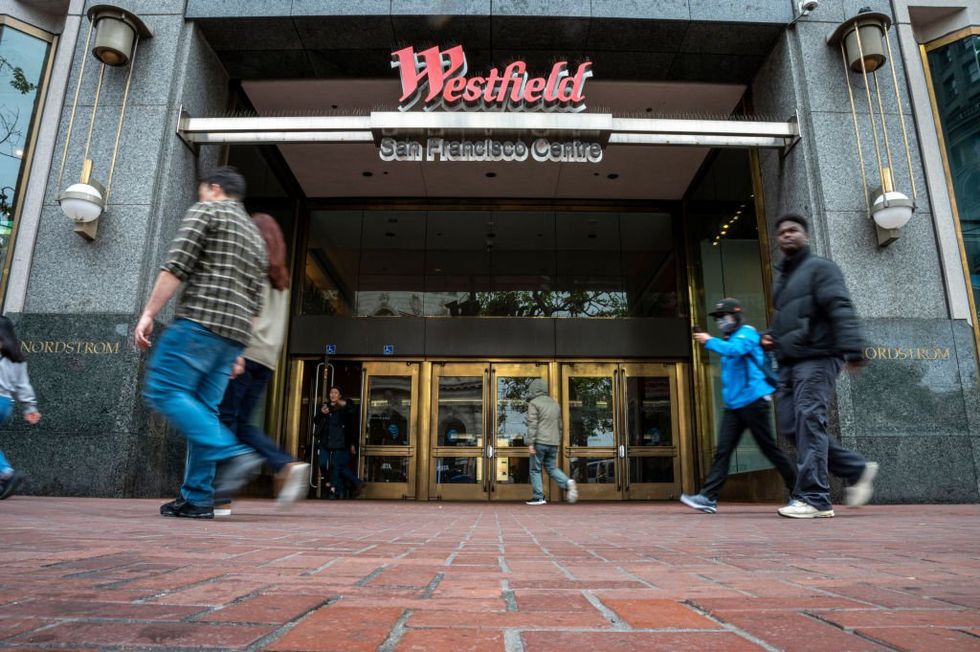 A clothing retailer in San Francisco's downtown mall, formerly known as the Westfield San Francisco Centre, filed a lawsuit this week against the former owners for allegedly failing to address the mall's "rampant criminal activity," first reported by the San Francisco Business Times.
Clothing retailer American Eagle accused Westfield of "allowing the mall to become a lightning rod for, in Westfield's words, 'rampant criminal activity.'"
American Eagle is seeking monetary damages for alleged "neglect."
The retailer's lawsuit alleged that Westfield invested $2 billion on upgrades at its other California malls while allowing the San Francisco location to "deteriorate into disarray."
According to the clothing retailer, Westfield allowed its employees to "suffer and respond to gun violence, physical assaults, burglaries, and robberies."
The complaint claimed that American Eagle employees reported more than 100 "significant security incidents" from May 2022 to May 2023. Those incidents involved "violence, aggressive guests, and thefts," the retailer stated.
"On multiple occasions, patrons have brandished firearms while verbally assaulting the store's employees. American Eagle employees have suffered multiple physical attacks and assaults. In one instance, a patron even threatened American Eagle staff with a machete,"…


More information can be found here