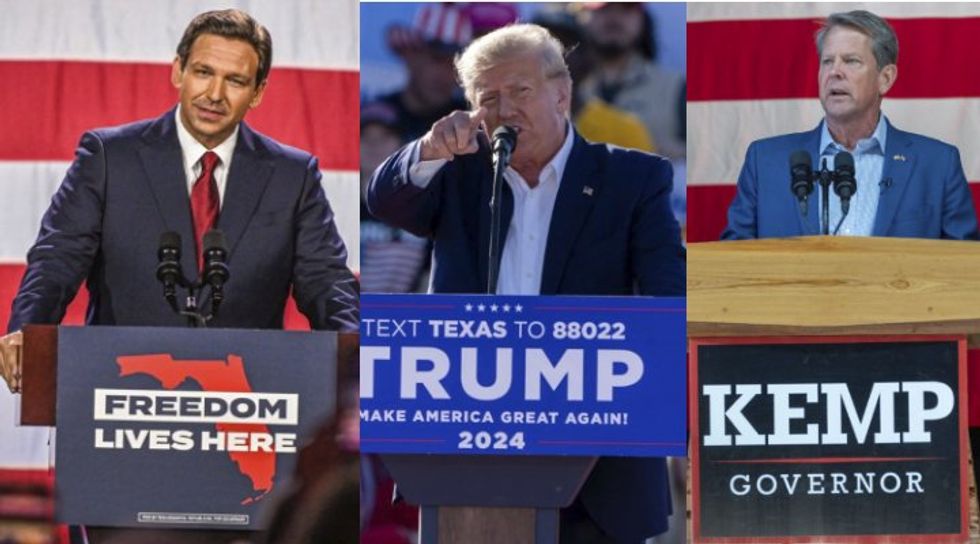 Former President Donald Trump recently said he would oppose any new COVID restrictions. However, Republican Governors Ron DeSantis and Brian Kemp are questioning Trump's record on draconian lockdowns and mask mandates during the COVID pandemic.
On Aug. 30, Trump released a video about the "sudden fearmongering" of new COVID variants.
"The left-wing lunatics are trying very hard to bring back COVID lockdowns and mandates with all of their sudden fearmongering about the new variants that are coming. Gee whiz. You know what else is coming? An election," Trump began.
Trump claimed it is a strategy to "justify more lockdowns, more censorship, more illegal drop boxes, more mail-in ballots, and trillions of dollars in payoffs to their political allies heading into the 2024 election."
Trump continued, "But to every COVID tyrant who wants to take away our freedom, hear these words: We will not comply, so don't even think about it."
The former president added, "We will not shut down our schools. We will not accept your lockdowns. We will not abide by your mask mandates, and we will not tolerate your vaccine mandates."
Trump promised to cut federal funding to any entity that imposes mask or vaccine mandates.
Kemp asserted that Trump was in favor of lockdowns during the pandemic when he was president, and was in lockstep…


More information can be found here