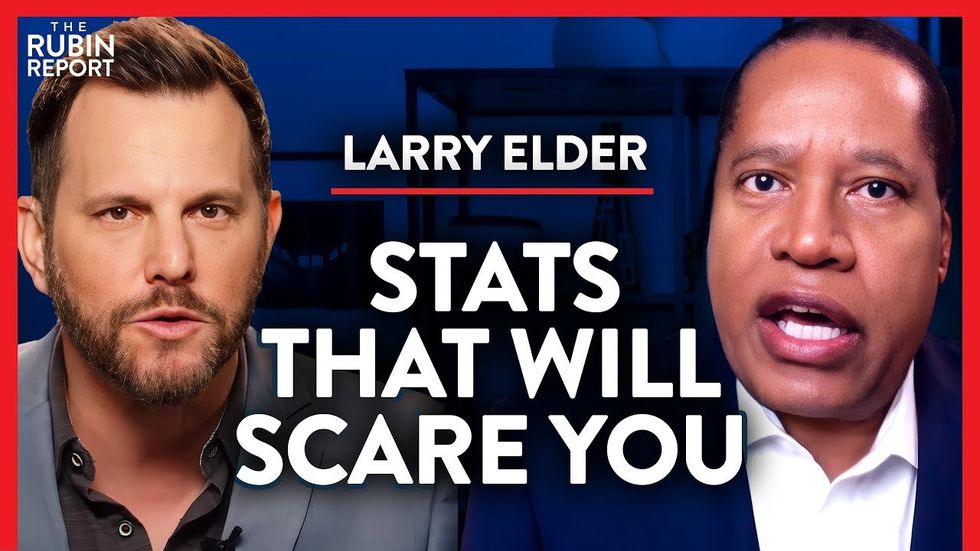 Larry Elder has thrown his hat in the ring for the 2024 presidential election, and his focus will be on some key issues that he feels are not being addressed by either party.
The host of "The Larry Elder Show" sat down with Dave Rubin to discuss his decision to run and just what he would change if he won the presidency.
"Number one, the epidemic of fatherlessness," Elder begins, adding, "It is the ten thousand-pound elephant in the room that the left doesn't want to talk about because they caused it."
However, it's not just the left that avoids the topic. The right does as well.
"Our side doesn't want to talk about it for fear," Elder says. He claims those on the right are afraid of being "perceived as denigrating single moms who are often heroically raising kids by themselves, or grandparents, or they're afraid of being called systemically racist."
Elder would also like to focus on systemic racism.
"The other big issue is the absolute murderous lie that America remains systemically racist. We know that at one time it was, but to continue acting like it is drives things like reparations, race-based preferences, diversity, equity, inclusion," he says.
"But more than that," he continues, "it's getting people killed."
Elder calls this "The George Floyd effect," or…


More information can be found here