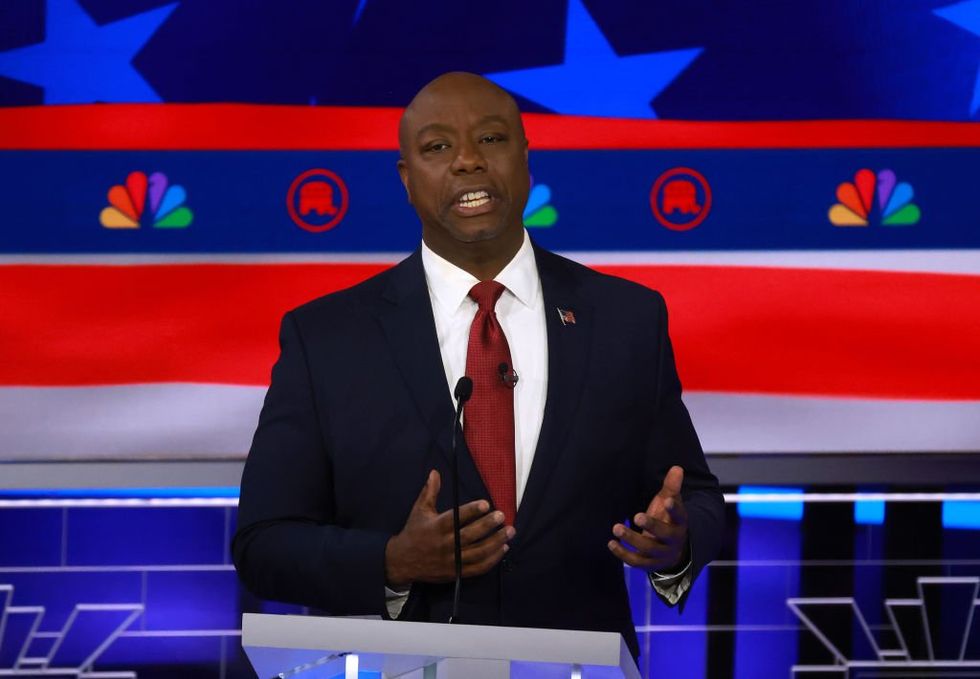 Sen. Tim Scott of South Carolina, one of the GOP presidential hopefuls who recently participated in the third Republican presidential primary debate, has announced that he is dropping his White House bid.
"I am suspending my campaign," Scott told former Rep. Trey Gowdy (R-S.C.) during an appearance on the Fox News Channel. "I think the voters … have been really clear that they're telling me, 'Not now Tim.' I don't think they're saying, Trey, 'No.' But I do think they're saying, 'Not now,'" he said, adding that he will "look forward to another opportunity."
Scott, who has served as a senator from South Carolina since 2013, had been appointed by then-Gov. Nikki Haley to fill the seat. Haley, who served as U.S. ambassador to the United Nations during a portion of former president Donald Trump's White House tenure, is one of the Republican candidates currently vying for the GOP presidential nod.
"Tim Scott is a good man of faith and an inspiration to so many. The Republican primary was made better by his participation in it. South Carolina is blessed to continue to have him as our senator," Haley tweeted.
"Tim Scott is a strong conservative with bold ideas about how to get our country back on track," Florida Gov. Ron DeSantis, who is also running in the GOP presidential primary, tweeted. "I respect his courage to…


More information can be found here