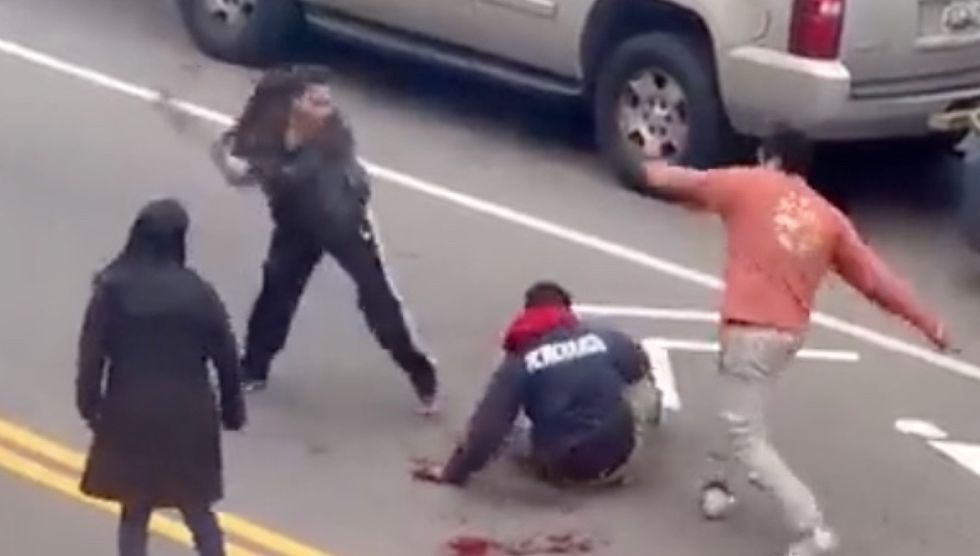 A couple was caught on surveillance video brutally beating their neighbor with a bat over a parking spot dispute in New York City, New York.
Police responded to a call of an assault in the Sunnyside neighborhood at about 4 p.m. on Friday. When they arrived, they found 28-year-old Wilson Chabla Lliguicota in a pool of his own blood.
Surveillance video caught some of the altercation between Lliguicota and 30-year-old Arturo Cuevas and his 27-year-old live-in girlfriend Daisy Barrera. The video was obtained by the New York Post.
Police said that Cuevas stabbed Lliguicota several times, and Barrera then bludgeoned him in the head with a bat several times. Cuevas stomped on the victim and Barrera also allegedly struck a female bystander who tried to intervene in the altercation.
Lliguicota was transported to the Elmhurst Hospital Center and listed in stable but critical condition. The criminal complaint said that he suffered severe brain injuries and required emergency neurosurgery.
Police said that Cuevas allegedly told them, "It was me, I told you it was me already. I already told you that I'm the one who did it," during their interrogation.
He also told them where the weapons were stashed, according to cops.
"I took the bat and knife and brought them to my apartment and they are in my room," he…


More information can be found here