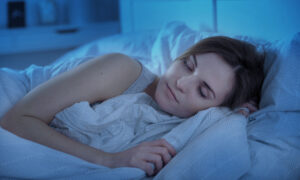 A new study finds sleep quality has a greater role in our quality of life than how long we sleep.
Sleep Quality: The Strongest Predictor of Quality of Life
From 2015 to 2020, researchers sampled data from the Czech Household Panel Survey (CHPS), which maps the living conditions and describes the dynamics of long-term changes among Czech households and individuals. They analyzed 5,132 paper-and-pencil self-administered questionnaires.
They investigated the effect of sleep on five variables that described quality of life: life satisfaction, well-being, happiness, subjective health, and work stress. For example, life satisfaction was measured with responses to the question, "All things considered, how satisfied are you with your life as a whole?"
Czech researchers also assessed three facets of sleep, average sleep duration, perceived sleep quality, and social jetlag. Sleep duration was calculated as the average of when respondents usually fell asleep and woke on free days and workdays.
They found sleep quality was the strongest predictor of all sleep variables in explaining differences in quality of life.
The study also found that improvements in sleep quality could lead to improvements in an individual's subjective health, work stress, happiness, life satisfaction, and overall well-being.
Sleep…


More information can be found here