A Texas couple kidnapped from their home at gunpoint as their five children looked on have since returned home safely as two men are charged in the apparent home invasion, police say.
Xhavier Zeke Martinez, 29, and Felipe Patricio Valdez, 40, were escorted out of San Antonio police headquarters in handcuffs and led into the back of squad cars on Thursday ahead of a press conference on the incident.
Sgt. Washington Moscoso told reporters that detectives worked "through the night" to find the couple whose "family was separated in such a violent way."
HOME INVADERS KIDNAP COUPLE AS STUNNED CHILDREN LOOK ON: POLICE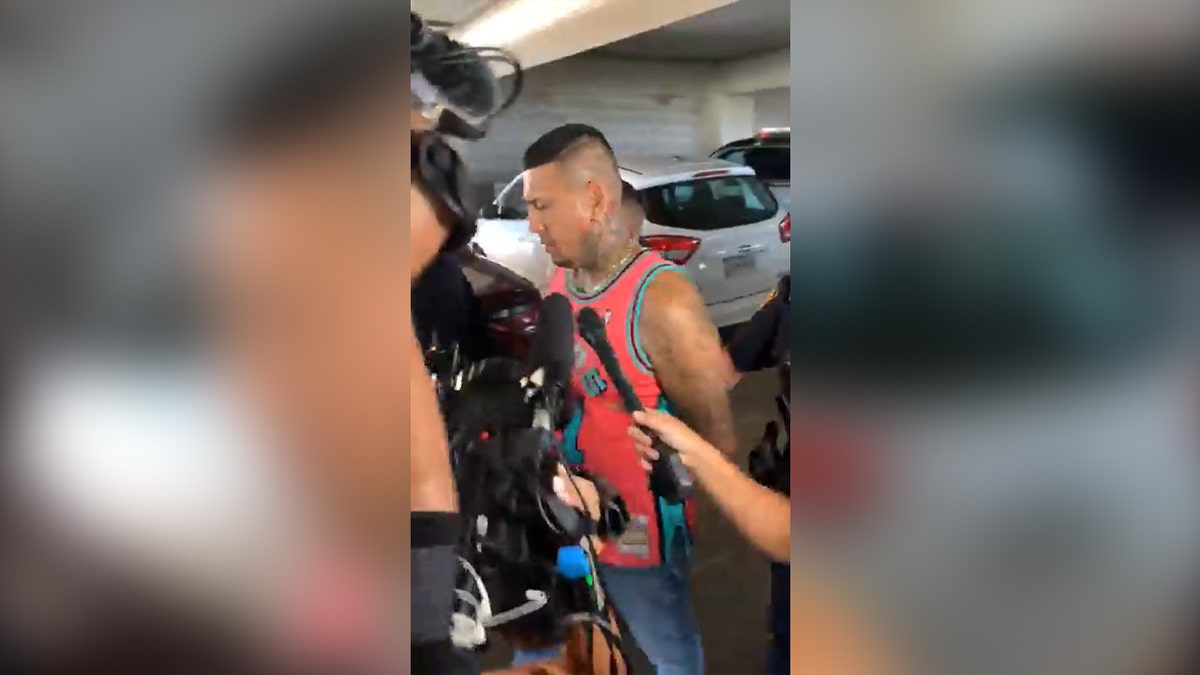 The two victims, a man and woman who police did not identify due to ongoing safety concerns, were forced into a white SUV outside their home at Mission Bell around 6 a.m. on Wednesday.
"The two individuals were at their home and multiple individuals entered their home bearing weapons and kidnapped them," Moscoso said.
"This was a targeted…