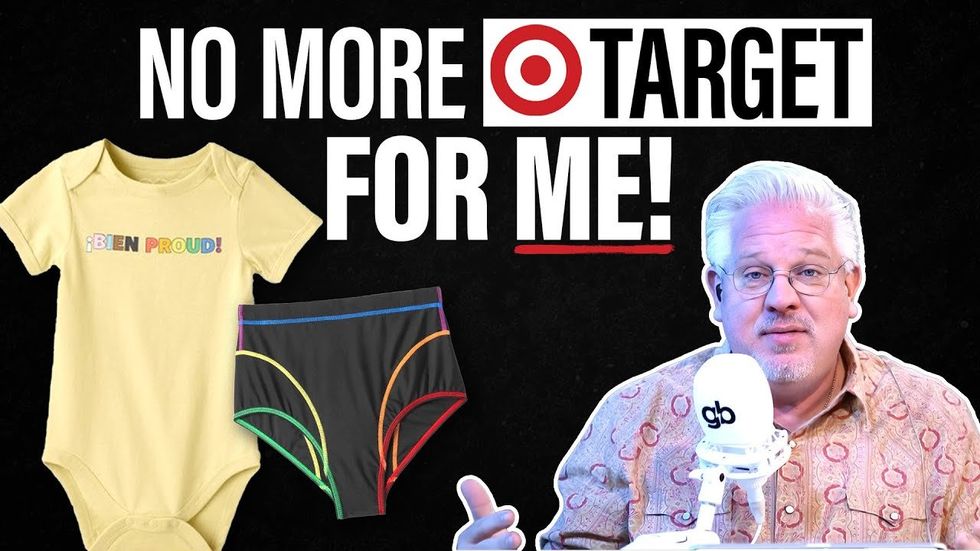 Target has historically celebrated Pride Month, but this year the company may have taken the annual celebration a little too far for consumers.
The retailer has come out with a Pride line that includes children and toddler clothing and features "tuck-friendly" or "binding" swimwear in women's styles.
Glenn Beck and many others online have noticed the swimwear in recent trips to Target, and Glenn does not approve.
"I have no problem with trans if that's what you want to do," he explains, "but it is a very small percentage — less than one percent of the population. Let me say it again, less than one percent. And you would think we are a country made up of trans people."
Despite the extraordinarily small percentage that transgender people make up, we're inundated with campaigns by major brands that center around them.
But it's not just the distortion of the truth that's a problem, Glenn Beck warns.
According to Glenn, Target has partnered with Abprallen — a brand that sells Satanist merchandise — to create clothing for its Pride collection.
The items feature slogans like "We belong everywhere," "Too queer for here," and "Cure transphobia not trans people."
The company was founded by a gay trans man named Eric Carnell, who recently was quoted saying: "I'm especially…


More information can be found here