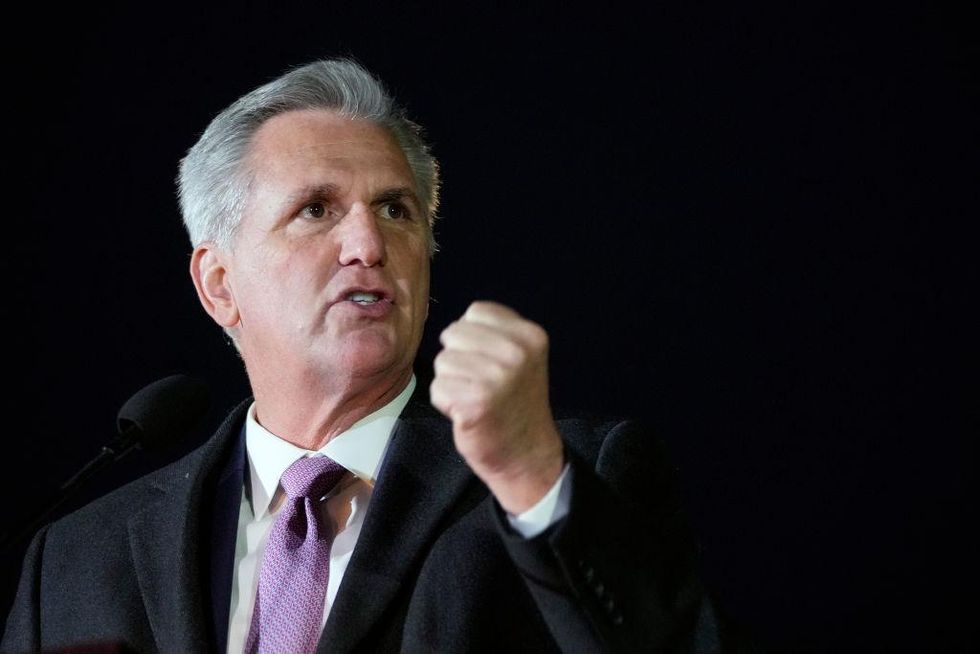 It was over. After nearly four days worth of public wrangling Rep. Kevin McCarthy, R-Calif., finally won enough votes for the position of speaker in the House of the 118th Congress.
"That was easy, right?" He laughed shortly after the 15th round had concluded and he was named the winner.
Even though McCarthy lost one vote to the speakership, the drama continued at 10 p.m. on Friday. Matt Gaetz (R-Fla.), the anti-McCarthy faction's ringleader, voted "present" as he was still one vote away. McCarthy was elected speaker after Gaetz, along with fellow Republican holdouts Andy Biggs, Lauren Boebert, Eli Crane, Bob Good, and Matt Rosendale, all voted for "present" shortly before 12:30 a.m. Saturday. In the final round of voting, no Republican voted for him against any other candidate.
Democrats unanimously supported Hakeem Jeffreys (D-N.Y.), their chosen leader. Jeffries received all 212 votes. After the votes were tallied, Jeffries introduced McCarthy (D-N.Y.) as the House speaker. McCarthy then spoke before the elected body, promising to honor all of his concessions to Gaetz.


More information can be found here