A 26-year-old man from New York, is asking strangers, his family and friends, to "step out of their comfort zones" and join what he calls the 50/31 challenge – a month-long fitness and fundraising event which raises money for the National Brain Tumor Society.
"When I was 10-years-old, I lost my dad to brain cancer," Brian Lewis, a resident of New York, New York, told Fox News Digital.
"I thought this would be a good opportunity to kind of give back and do something good."
NEW YORK POLAR PLUNGE GROUP DIVES INTO 'LIFE-CHANGING' COLD WATER THERAPY: 'NEVER FELT BETTER'
Lewis started the challenge in 2020 by encouraging loved ones to run 50 miles in a span of 31 days.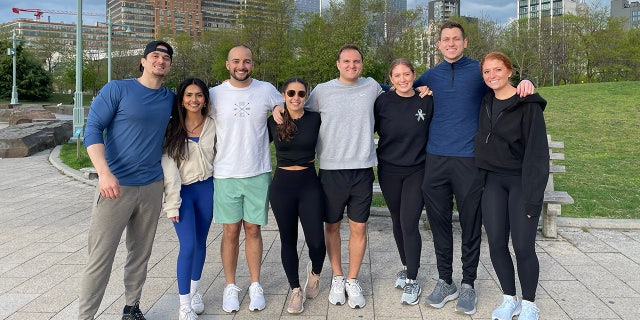 Since then the challenge grew into something greater, by raising support during the month of May, which is Brain Cancer Awareness Month.
This May in 2023, Lewis has so far raised $12,251 through 50/31 challenge participants. The goal is $50,000.
"In 2021 [I] thought it would be a good idea to open it up to the public and rally people…