British scientists have created infants using strands of DNA from three people, a technique that aims to reduce the risk of rare genetic diseases. 
"Mitochondrial donation treatment offers families with severe inherited mitochondrial illness the possibility of a healthy child," the U.K. fertility regulator said in a statement Wednesday. 
Britain's Human Fertilization and Embryology Authority confirmed that fewer than five infants have been born using the mitochondrial donation treatment and provided no further details in order to protect the families. The number was accurate as of late April 2023, The Guardian reported.
Doctors in the U.S. announced the birth of the world's first baby using the mitochondrial donation technique in 2016, after the treatment was conducted in Mexico.
BOSTON DOCTORS PERFORM SURGERY ON BABY'S BRAIN WHILE STILL IN THE WOMB: INFANT 'PROGRESSING REMARKABLY WELL'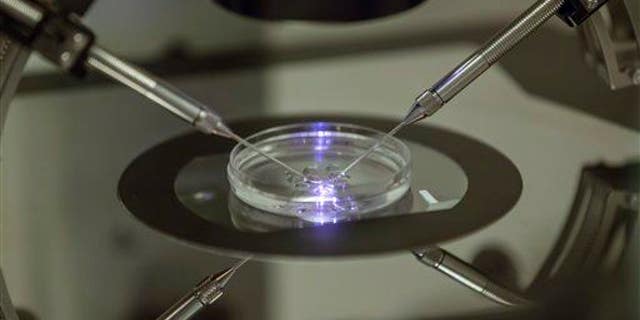 The three samples include an egg and sperm from the parents and mitochondria from the donor's egg – the third DNA sample. The mitochondria, which infants entirely…