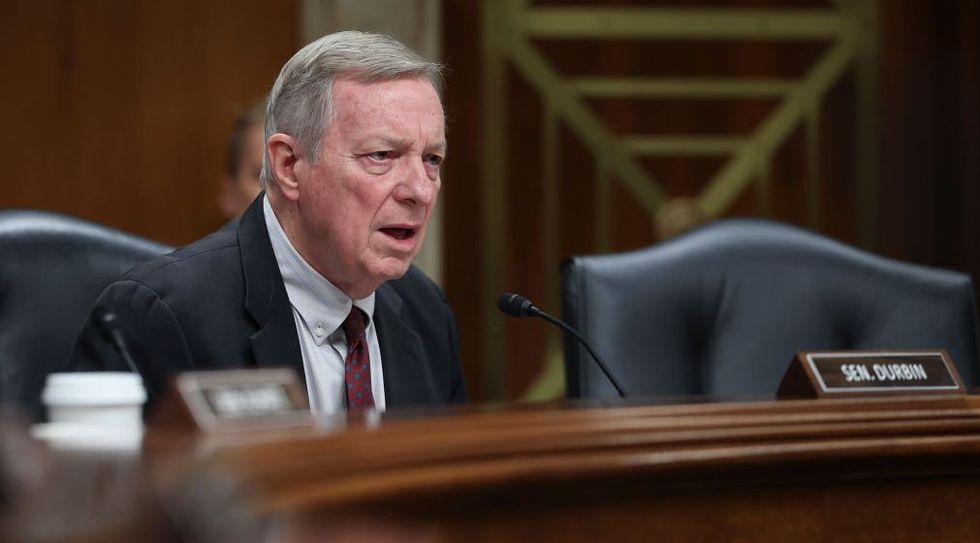 Senate Majority Whip Dick Durbin (D) criticized on Thursday the decision to relax the Senate's dress code.
What is the background?
On Sunday, Senate Majority Leader Chuck Schumer (D) confirmed he directed the Senate's sergeant at arms not to enforce the Senate's unwritten dress code, which requires suits for men and business professional attire for women. The change allows senators to wear whatever they want on the Senate floor.
The controversial decision was widely seen to be an accommodation of Sen. John Fetterman. The Pennsylvania Democrat rarely wears a suit on Capitol Hill, but instead opts for gym shorts, T-shirts, and hooded sweatshirts.
What did Durbin say?
Durbin, the No. 2 Senate Democrat, told SiriusXM's POTUS channel that he is "concerned" about the change.
"The senator in question from Pennsylvania is a personal friend. But I think we need to have standards when it comes to what we're wearing on the floor of the Senate, and we're in the process of discussing that right now as to what those standards will be," Durbin said.
The Illinois Democrat, in fact, made it no mystery where he stands on the issue, and he said he plans to discuss it with Schumer.
"I can't understand exactly what [Schumer] was thinking at that point," Durbin said. "I want to give him the benefit of the doubt until…


More information can be found here