Commentary
Beijing is furious over a new U.S. law. It passed late in 2021 but only went into effect this past June. It would ban imports of any goods connected to the forced labor of Uyghurs in China's Xinjiang region.
It would understate to say that Beijing has taken umbrage. Its spokespeople have angrily denied the existence of forced labor anywhere in China and vowed legal action and retaliation against American goods.
According to a State Department report on international religious freedom, released on June 2, Beijing "has detained more than one million Uyghurs, ethnic Kazakhs, Hui, and members of other Muslim groups, as well as some Christians, in specially built internment camps or converted detention facilities" in Xinjiang since April 2017.
Tensions between the United States and China have notched up in ways not even contemplated during former President Donald Trump's "trade war." On this latest dispute, it is still early days, but however things develop, the flap will add to the tendency for the two economies to decouple.
The Uyghur Forced Labor Prevention Act (UFLPA) presumes that any goods produced in Xinjiang involve forced labor and accordingly will not be allowed into the United States. It has the potential to affect a considerable array of goods.
U.S. Customs has identified the following as questionable: cotton, tomatoes, polysilicon, walnuts, pepper, rayon, carbonized fossil, wind turbines, and beryllium, among other things.
Some of these products matter a lot to China's economy. Cotton, for example, is massive. China produces one-fifth of global sales, with 85 percent of its output coming from Xinjiang. Tomatoes, too, are important. China produces one-quarter of the world's supply, with some 70 percent of that output coming from Xinjiang. Other Xinjiang products are less dominant but still significant.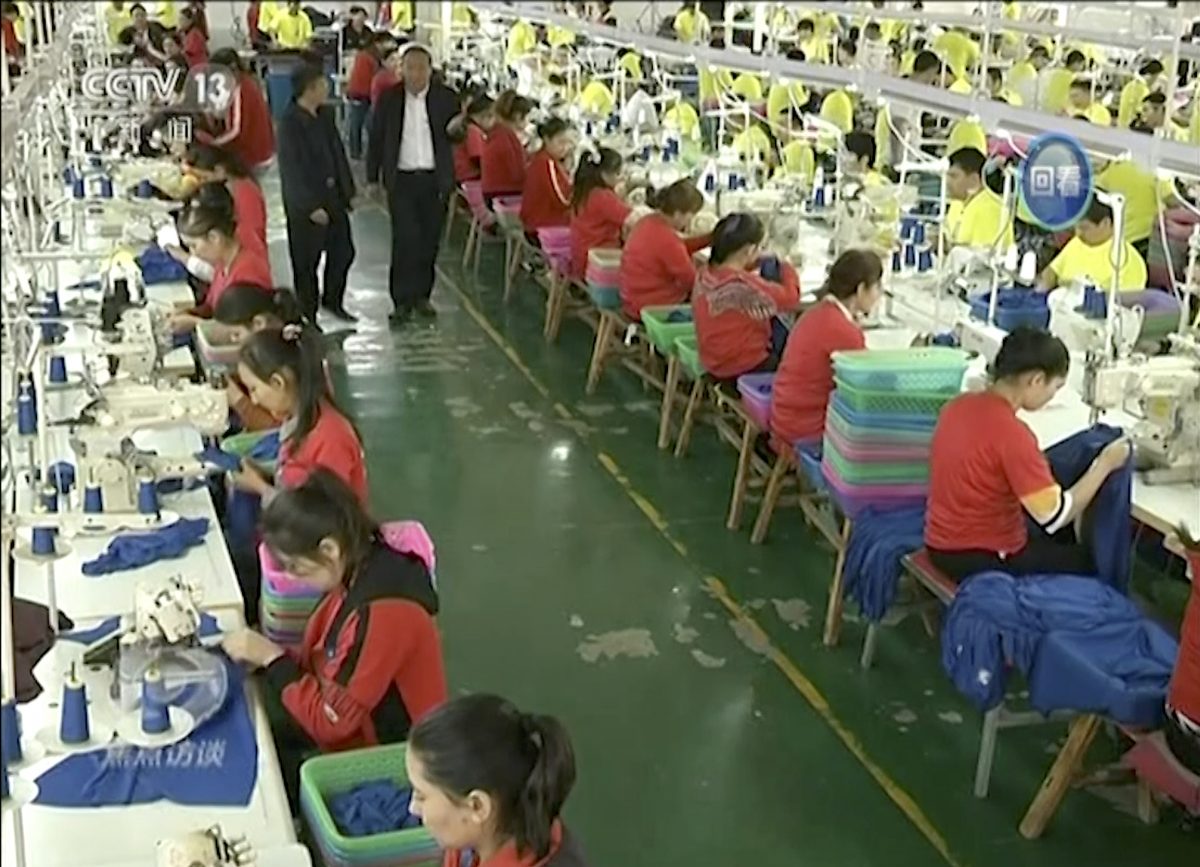 As is so often the case, the reality of this new U.S. law is almost certainly less imposing than it seems on the surface. Under it, importers have ample facility to gain an exception for products by rebutting the law's presumption of forced labor. There is, in fact, a clear procedure to gain such exemptions, and it looks like it will allow many of the goods that had previously been imported from the region to continue to flow onto U.S. markets.
Take cotton, for example. China's Ministry of Commerce makes a compelling case that some 98 percent of the harvesting and processing is mechanized, leaving little or no room for forced labor. On this and like bases, the law would seem to impose less of a threat to China's economy than it would seem.
Nonetheless, China's leadership—always hypersensitive to anything that challenges its authority—has reacted with hyperbole. A Ministry of Foreign Affairs spokesman, Wang Wenbin, described the act as an illegal interference with China's internal affairs. He promised that his government would sue the United States in the World Trade Organization (WTO) as well as in the U.S. Court of International Trade. He further threatened retaliation. Though he offered no specifics on the nature of China's countermeasures, he implied that they would likely include restrictions on U.S. exports to China.
A cynic might describe all this as so much theater. Both sides know that the practical implications are limited. With little economic pain, Congress gets to virtue signal while Beijing gets to reassert its sovereignty. And in time, the whole matter dies of neglect.
This view—though no doubt a description of likelihoods—is nonetheless too harsh. Some in Congress surely and sincerely want to have an effect, even though the legislation is not likely to do so. And Beijing has become so practiced at theatrical outrage these days, much of it surely is real.
But even if all this comes to little or nothing on the economic and practical side of the ledger, it is nonetheless another, albeit small step in a series of steps leading to the decoupling of these economies, a trend well documented earlier in this space.
Views expressed in this article are the opinions of the author and do not necessarily reflect the views of The Epoch Times.