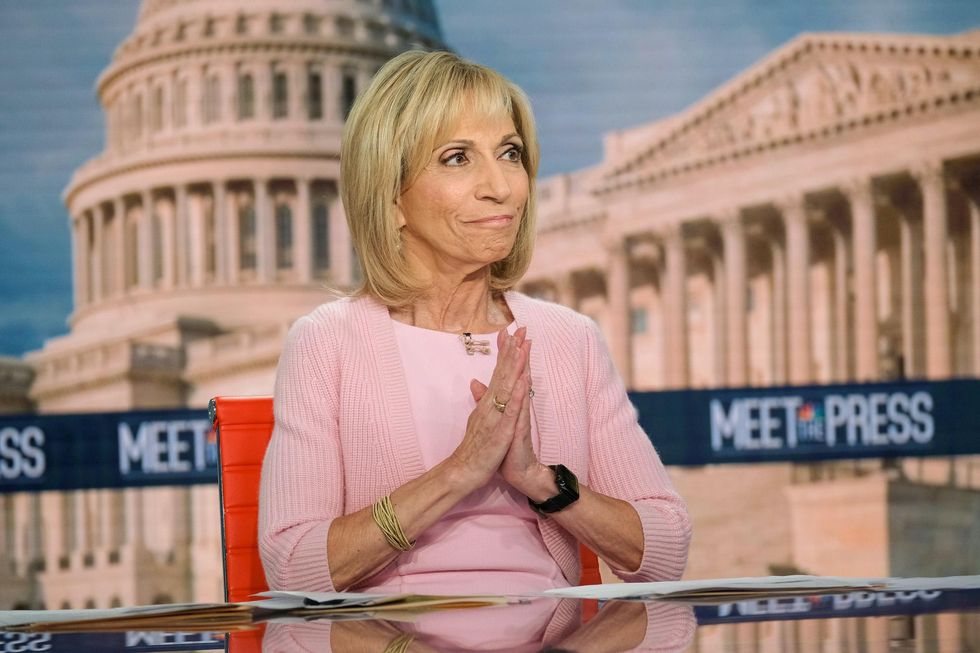 Longtime NBC anchor Andrea Mitchell berated a reporter for the usage of the word "pro-life" all over his file on MSNBC Thursday.
Mitchell used to be chatting with Garrett Haake, the community's Capitol Hill correspondent, about Republican Rep. Nancy Mace of South Carolina calling at the GOP to switch its tone on abortion when Mitchell seemed to grow to be pissed off along with his use of the word that Mace used to explain her political opinion.
"We had Nancy Mace, in fact, the Republican from South Carolina on the day before today, and she or he spoke very passionately about why she idea it used to be the improper tone for her caucus to be pursuing this abortion law and why it used to be unfair to ladies, particularly girls who've been subjected to rape or incest or different kinds of sexual violence — and she or he ended up balloting for the abortion measures," stated Mitchell.
"Provide an explanation for that," she added.
"She advised journalists after the reality, that on the finish of the day, she used to be, as she described herself, pro-life," Haake answered. "And that she felt that it used to be necessary to vote for those measures regardless of their probably politically harmful — or politically unappealing look, if you're going to, for, uh, long run citizens—"
"Garrett, let me simply interrupt," Mitchell spoke back, "and say that 'pro-life' is a time period that they'll — that an…


More information can be found here